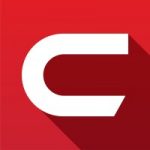 Website Calabrio
Description
Calabrio is looking for highly motivated Data Engineer to support and grow our Machine Learning & Artificial Intelligence practice. With ML and AI being among the many foci at Calabrio, valid data for research, testing, and development is crucial. The person in this pivotal role will have the opportunity to work with cutting-edge technology in a highly innovative environment, as part of a mature team. Experimentation and creativity for solving real world business problems are prized at Calabrio, and you'll have abundant opportunities to grow and make an impact from Day One.
What You'll Be Doing:
Create and manage a scalable data practice
Collaborate across the organization to build and gather data for our Machine Learning engineers
Source additional relevant data through partnership with our customers, Account Managers, and other internal partners
Build and/or acquire additional 3rd party data sets for machine learning research and testing
Intensive web-based research
Manage and organize data, including pre- and post- data processing, storage, and accessibility
Ensure access to data and conduct overall maintenance of the system
Formulate innovative approaches to identify and secure alternate sources of data
Design and run crowdsourcing efforts to label data
Validate data sets meet requirements for machine learning research
Work with Calabrio's legal and IT team to ensure Calabrio's ability to safely and securely warehouse sensitive customer data
Requirements
Must Haves:
Bachelor's degree in Computer Science, Engineering, or related field, or equivalent experience
2+ years' experience working with data and data warehousing
Familiarity with crowdsourcing platforms such as Amazon Mechanical Turks
Experience with data integration
Ability to write scripts (Python, R, JavaScript, bash, SQL, etc.) to validate and process data
Ability to communicate clearly with engineers, customers, and executives
Nice to Haves:
Experience with agile/SCRUM techniques
Experience working with commercial B2B SaaS applications
Working knowledge of AWS is a strong plus
Benefits
Calabrio People are: Open, Clear, Ambitious, Accountable, Collaborative, Consistent
What we value most…workplace diversity and ensuring an environment of mutual respect. We believe that diversity and inclusion are critical to our success, and we are proud to be an equal opportunity employer.
Our commitment is to continue to keep our people healthy, focused, and creative. We've built a company culture where you'll feel motivated and truly excited to come to work. Calabrio is driven by the diversity of our talented team members who come from a wide variety of backgrounds and lifestyles. As an equal opportunity employer, we always consider and embrace ALL individuals including what makes them unique. We believe our team members should be happy and healthy, with peace of mind and a sense of accomplishment.
About Calabrio:
Calabrio has joined forces with some of the best minds and most progressive concepts on enriching human interactions through our customer experience intelligence platform. For you, that means working on high-performing innovative teams that combine their incredible ideas in one incredible company.
Our team members are offered comprehensive benefits for various life circumstances and needs, great opportunities for career development, and a balanced work-life to achieve personal and professional success (all benefits are subject to eligibility requirements).
Awards & Accolades:
Calabrio has 300 Global Partners, more than 2.25 million agents, and over 7,000 customers worldwide. We've been doing this for more than two decades and have been recognized by leading independent third parties such as Gartner, Forrester, and G2 Crowd as a leader and visionary. Thanks to the hard work and dedication of every Calabrio team member, we have been recognized by the Star Tribune Top Workplace for 8 years in a row, #20 on the 2020 Fast 50 list, named one of BC's Top Employers for 2021 and recognized as a top 50 fast-growth company by Minneapolis/St Paul Business Journal.
Calabrio celebrates and fosters a culture that thrives on diversity. We are an Equal Opportunity Employer that prohibits discrimination and harassment of any kind. We provide employees with a work environment free of discrimination and harassment. All employment decisions at Calabrio are based on business needs, job requirements, and individual qualifications, without regard to race, color, religion, sex, sexual orientation, gender identity, national origin, veteran or disability status, parental status, or any other status protected by the laws or regulations in the locations where we operate. We celebrate the >40 nationalities of team members that contribute to our success.