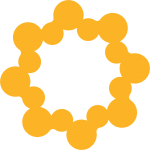 Website Channel Partners Capital
Your Partner in Funding
Channel is adding a summer intern to our Risk Analytics & Data Science team!
The Data Science Intern will be responsible for supporting the Risk Analytics & Data Science team. This person will access and connect datasets to perform complex statistical analyses, create reports, and communicate recommendations and findings to leadership to enhance decision making. The Data Science Intern will gain direct exposure to all aspects of the credit life cycle including sales, marketing, underwriting, account management, and collections.
The internship is a full-time role, Monday – Friday 8 am to 5 pm, for 12-14 weeks based out of our headquarters in Minnetonka MN. We are able to work around school schedules as needed. This is a paid internship.
In this role, you will:
Work with stakeholders to deliver actionable ad-hoc and recurring analyses using a quantitative, data-driven approach.
Utilize Power-BI to create custom reporting packages.
Gain experience in a data science workflow, including defining scope, exploratory data analysis, feature engineering, model development, and deployment.
Communicate results and recommendations to internal stakeholders.
Our ideal candidate is currently pursuing or recently graduated with a graduate degree in Math, Statistics, or Data Science, and has:
Experience with a programming language such as R, Python, SQL, or SAS.
Working knowledge in Microsoft Excel, summarizing and aggregating data and using pivot tables
Working knowledge in one or more of the following areas: Logistic/Linear Regression, Credit Scoring, Machine Learning, Cluster Analysis, and/or Data Engineering.
Ability to use advanced analytics skills to find creative solutions.
Excellent written and verbal communication skills.
Who is Channel?
We are a leading provider of equipment finance and working capital funding solutions for small businesses. Utilizing customized technology and business processes, a strong balance sheet, and risk analytics, Channel provides single source financing that supports third-party originators and their customers who have business growth opportunities and a need for capital.
Since its founding in 2009, Channel has originated over 16,000 transactions funding over $1-billion and is one of a limited number of full-service, non-bank lenders successfully filling the gap in small business credit availability. Channel has five office locations in four states and has ranked among the 500/5000 fastest-growing private companies in the U.S. by Inc. magazine for 10 consecutive years.
Why should I apply?
Channel empowers and trains team members at all levels to make quick decisions in service to our relationships and ensuring the flexibility and nimbleness required to compete in today's marketplace. We are the perfect workplace for those who are motivated and have a desire to be part of a fast-growing, agile, and multi-faceted organization where you can make a difference every day.
The company offers a rewarding and flexible work environment and encourages innovation and team member development.
The Legalities
Channel is an equal opportunity employer. We consider all qualified applicants without regard to age, race, color, religion, sex, sexual orientation, gender identity, national origin, genetic information, national origin, disability, veteran status, marital status, family status or any other basis prohibited by law. Accommodation for applicants with disabilities is available upon request in connection with the recruitment process.