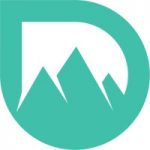 Website godatadrive DataDrive
Join our team of people-centric data nerds!
ABOUT THIS POSITION
We are looking for Tableau Consultants who are passionate about bringing data to the people! DataDrive consultants partner directly with clients to help them achieve their analytics goals through beautiful, interactive, and actionable data visualization. As a consultant, the bulk of your time will be spent understanding the business insights your clients are looking to unearth and turning those ideas into interactive tools and dashboards that clearly communicate those insights to their audiences. We often contribute to the entire analytics process including whiteboarding, data prep, analysis, viz development, user testing, training, data-driven strategy, and culture. If you love to manage your visualization projects from start to finish, this is for you.
We are a Tableau Premier Partner, as well as a partner for Snowflake, Alteryx, and Dataiku. We pride ourselves on making fulfilling career experiences for every member of our team, and were awarded a 2021 MSP Biz Journal Best Places to Work award due to our amazing people and culture! We focus on helping people achieve their potential, and take satisfaction in being a top-notch for the best consultants to hone their craft and achieve their dreams.
Looking for a place to solve complex challenges, grow as a person and as a professional, and feel at home with your colleagues? You've come to the right place.
YOU MIGHT BE A GOOD FIT IF YOU…
Have 2 or more years of experience developing in Tableau or a similar BI tool
Get excited about data and playing at the intersection of technology, design, and business
Enjoy partnering with business leaders to support data-informed decisions
Love to think critically and creatively about answering questions with data
Have both technical skills and a penchant for good design
Are an excellent written and verbal communicator
Have experience with Tableau server administration (nice-to-have)
Have experience embedding dashboards using the Javascript API (nice-to-have)
Are local to the Twin Cities in Minnesota
Share our company values
Are willing to embrace the adventure with talented colleagues
We are currently accepting applications for newer consultants (1-2 years of professional experience), and for more seasoned consultants (2-5+ years of professional experience) who could lead their own client engagements.
In a growing small company rooted in analytics, change is the only constant. A candidate for this role should be adaptable and excited about the opportunity to 'wear many hats' as every member plays an influential role in making DataDrive an amazing place to work and grow together. We want you to embrace the adventure!
The Data Visualization Consultant role is a full-time, salaried (exempt) role with both autonomy and support from our technical team and company leadership. In a post-COVID world, this role will be expected to commute to our office in St. Louis Park, MN – with remote flexibility.