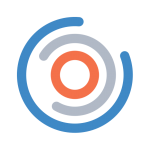 Website Datasembly
Real-time, hyper-local, pricing, promotions and assortment data.
Overview
You've become a bit of a polyglot with programming languages- be it through work or in
pursuing side projects… The kind of dev who has a new tool to suggest or that is happy to pick
up on a new skill set to make things happen. You have a firm grasp of some functional
programming languages and really know your way around a SQL database. If this sounds like
you, your new work BFF is probably at Datasembly.
Right now, the grocery and quick-service restaurant industries are working in the dark when it
comes to pricing information and strategy. Datasembly is changing that. These are massive
industries with billions of dollars on the line every year. Datasembly's data-driven approach is
changing how these companies are thinking about pricing strategy, deploying billions of dollars,
and communicating both internally and externally. And we are just getting started.
Why Datasembly?
Datasembly's product is easy to understand, explain, and provides a huge impact for our
customers- your work will be clear and meaningful
Work from home with flexibility to be successful and complete your work in the way that
works best for you
Experience a growing, highly innovative and collaborative startup environment
Company retreats to interesting locations 3 times a year
Greenfield development opportunities using technologies like Spark, Google Cloud
services like BigQuery, and Kafka with Machine Learning projects on the near-term
product roadmap
What makes a Sembler?
An egoless, team-first attitude
A love for documenting and disseminating knowledge
Passion for technology- you'll be teamed up with devs who geek-out over data
Enthusiasm to wear many hats, take ownership and initiative
What We Need From You
At least 2 years of development experience
A desire and ability to constantly learn and improve yourself and your work products
The ability to communicate and work effectively with others in a fully remote format
Expertise with a functional programming language such as Clojure, Scala, Elixir or
Erlang
Exposure to Google Cloud services like BigQuery, Snowflake, and Dataflow or similar
services
Interest in solving challenging problems on massive data
The Details
Datasembly is a fully-remote organization with pockets of data lovers in Denver and Northern VA. We
provide a convenient WFH work-life-balance, health, dental, and vision benefits, allowances for home
office gear and co-working spaces, as well as entrepreneurial PTO, and generous parental leave.
Datasembly is only hiring those authorized to work in the United States and unable to provide visa
sponsorship at this time.
We're an Equal Opportunity Employer: You will receive consideration for employment without regard to
race, sex, color, religion, sexual orientation, gender identity, national origin, protected veteran status, or
on the basis of disability.
Please email your resume to jobs@datasembly.com