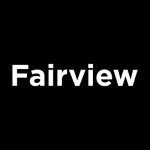 Fairview Pharmacy Services (M Health Fairview)
Using Health Plan Client Medical and Pharmacy claims as input, perform complex analysis to provide valued information to specialty pharmacy account teams and clients. Investigate key drivers of benefit/physician/drug performance and proposes changes to improve performance, delivery or management. Access performance of the healthcare levers, processes, and controls in place, to manage specialty drug delivery and then provide recommendations for Fairview Specialty Pharmacy and its Payer clients for improvements.
Lead development/creation and completion of highly complex analysis to validate, support, and/or report the value provided by Fairview Specialty Pharmacy products, services and initiatives. This will be accomplished by the development/creation of new reports, analytical models, and tools, which may include items to be packaged and offered as new products to Fairview's clients.