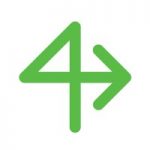 Website Foresight Associates
Guide business leaders around the globe toward better marketing decisions through data-driven strategy.
Sift through a wide variety of data sources to uncover hidden insights and craft compelling stories.
Design complex models and custom applications to facilitate discussions at the highest levels of global businesses.
Grow your analytical and business capabilities with on-the-job training in knowledge areas most relevant to today's market.
About You
Naturally inquisitive and excited by using data to answer questions no one else can
Driven to tackle problems head-on, regularly creating your own roadmap
Hungry to learn new skills and technologies to keep pace with the ever-growing business world.
Excited to work collaboratively, both in-person and virtually, with team members and clients around the world
About Us
We are a growing team of curious individuals, relentless in finding answers to today's biggest business questions. Based in Minneapolis, MN, but with a global reach, we work with some of the biggest brands in the world: Coca-Cola, eBay, Johnson & Johnson, Huggies, Burger King, and many more…
Our team helps guide business strategy by understanding consumer behavior, developing brand growth strategies, and designing tools and frameworks to answer business questions such as evaluation of sponsorships, lifetime value, product innovation, etc.
We are a growing, inclusive team that thrives in a flexible, creative, and collaborative environment. We have the unique opportunity to experience the lifestyle of a "startup" and the business impact of a major corporation, and we are continually expanding our team and portfolio of clients!
Responsibilities
In your role as a Business Analyst or Associate (depending on level of ability), you will be responsible for:
Participating in internal brainstorm and working sessions to develop and design custom approaches to client questions
Managing and transforming large datasets including public data, third party market research, and internal client data
Applying statistical tests, analytic methods, and strategic frameworks to the data to uncover new insights
Creating compelling visualizations that illustrate your findings
Communicating the overall story in well-crafted PowerPoint presentations
Presenting components of insights to clients as needed
Additional duties as dictated by team need (we are a small company!)
You should have
Undergraduate degree
Experience with manipulating data in Excel (e.g. Pivot Tables, Charts, VLOOKUP, OFFSET, INDEX, MATCH, SUMIF, etc.).
Familiarity with statistical techniques (correlation, regression, etc.) in Excel or another package.
Associate Level 2-3 years of non-academic experience applied to business problems (preferably in a consulting, marketing, or brand management context using excel and statistics).
Senior Level 5+ years of non-academic experience applied to business problems (preferably in a consulting, marketing, or brand management context using excel and statistics) and graduate degree in relevant filed (e.g., MBA, Master in Analytics, etc.)
We are an equal opportunity employer and celebrate diversity for the benefit of our employees and our clients.
Company Benefits: Generous PTO and Paid Holidays, Annual Bonus, Profit Sharing, Life Insurance, 401K, Health Insurance, STD, Maternity Leave, Parental Leave, other medical leave.