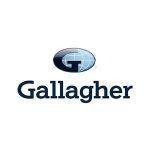 Gallagher
We're looking to add a Financial Analyst to our busy and growing Physician and Advanced Practice Provider (APP) Services consulting practice.  The Analyst position partners with the practice consultants and assists them in the provision of physician and APP compensation consulting services.  This is achieved through the analysis of physician and other provider compensation programs, the collection and analysis of internal and external surveys and databases, and the development of compensation programs to meet client needs. Join our team for the opportunity to work on varied and challenging projects directly with consultants and senior management, have ongoing opportunities for learning and growth, and develop a unique and desirable skill set.
You will be responsible for:
Collecting and analyzing client data to determine competitive levels of pay for physicians
Incorporating data into the appropriate tool to conduct analysis.
Reviewing financials of medical practices to assess the relationship between productivity and income.
Analyzing compensation practices of client organizations to determine their market competitiveness, internal equity, and effectiveness.
Testing the applicability of proposed compensation models to the clients' compensation structure, overall financials, or related data; and fine-tune models as appropriate to achieve project goals.
Preparing tables, charts and illustrations for reports and presentations representing analyses and recommendations.
Preparing report materials including market pricing, compensation models, salary administration structures, incentive illustrations, and cash compensation costing.
Writing market comparison sections of the report and the reasonableness letters.
Monitoring market survey data, and updating and maintaining the data in our database.
Coordinating our annual provider compensation surveys.
Providing other support as needed to consultants.
Required:
Bachelors degree and 1 or more years related experience required.
Preferred:
Experience within quantitative analysis and numerical report preparation, or formal writing and business analysis.
Strong skills in MS Word, Excel and PowerPoint.
Ability to organize and prioritize work and handle multiple projects simultaneously.
Excellent written and verbal communications skills.
Attention to detail.
Project Management