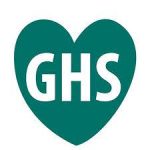 Gundersen Health System is dedicated to delivering exceptional patient care and enhancing the employee experience through data-driven insights. We are currently seeking a highly skilled People Data Analyst to contribute to our mission.
What you'll need:
3+ years of HR experience as an analyst: Demonstrated experience in HR analytics is essential for this role, showcasing a deep understanding of HR processes and data.
Proficiency in Oracle SQL: Proficiency in Oracle SQL, particularly in an enterprise context, is highly valued for effective data manipulation and extraction.
Strong Statistical Knowledge: A solid foundation in statistics is required for data analysis. Proficiency in statistical tools such as R or Python is expected.
Understanding of RDBMS: A comprehensive understanding of Relational Database Management Systems (RDBMS) is essential for proficient data management and querying.
Requirements Elicitation and Visualization Skills: The ability to gather requirements effectively and translate them into Power BI visualizations is a core requirement of the role.
Experience with Workday and Kronos: While not mandatory, experience with these HR systems would be advantageous.
What you'll do:
Utilizing your HR expertise to analyze data and provide valuable insights to support strategic HR decisions.
Collaborating closely with stakeholders from HR, Information Systems, and other departments to ensure our systems align with organizational needs.
Utilizing tools such as Workday, Kronos, Power BI, R, and Python for data analysis and reporting.
Developing core measure sets, working with descriptive and informative data, building predictive models and conducting analyses related to workforce planning, staffing projections, engagement, demographics, and more.