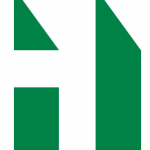 Website Hargrove & Associates, Inc.
Why Join Hargrove & Associates, Inc.?
Hargrove & Associates, Inc. (HAI) builds market data exchanges for professional trade associations. You will be part of a team responsible for delivering key metrics used by leading companies on a global scale. Our culture is highly collaborative and values a friendly, supportive, and innovative work environment. We offer outstanding benefits, and you will enjoy coming to work with this small but mighty team. Our staff is passionate about what we do, and our excellent office space is located in a premier downtown location.
What Are We Looking For?
You will use your analytics skills to assist internal and external customers, maintaining the governance oversight and data quality of our business intelligence and market data platforms.  You will collaborate with key team members to evolve business processes by developing and maintaining data-centric applications.  Analyzing data for quality assurance is a key part of this role.  Visa sponsorship is not available for this position.
You will join our skilled Business Intelligence team to support a variety of functions, including:
Design, develop, deliver, and maintain Business Intelligence solutions for clients using Microsoft Power BI and other company-supported solutions
Meet with clients to identify data and reporting requirements.  Translate non-technical business requirements into technical solutions.
Manage data quality by validating existing data submitted by clients
Ensures completeness, correctness, and consistency of data and data structure
Responsible for coordinating validation and ensuring that solutions are appropriately tested and meet end-user workflow
Work with Project Manager and leadership to prioritize incoming support requests.  Identify the most pressing needs among multiple competing clients.
Maintain a high level of data security and technical integrity to ensure clients only have visibility to authorized data
Creates clear and concise documentation that details business processes and procedures delivered through developed applications
Support clients with advanced level support, including data output and utilizing the reporting solution
Support and troubleshoot data acquisition and integration pipelines
Collaborate with third-party vendors as needed to maintain and improve existing solutions and build new solutions
Proactively contributes to the overall technology vision of the organization
Desired Candidate Qualifications:
Effective communication with all organizational levels and build consensus through negotiation and diplomacy
Comfort with working in a fast-paced, deadline-driven environment
Ability to manage multiple projects simultaneously
Committed duty to security and confidentiality
Passionate to deliver data solutions for new and existing clients
Undergraduate degree in Information Systems or equivalent work experience
3+ years of experience with data modeling and data management
Proficient with data querying and analysis
Demonstrated expertise with SQL and Excel
Experience with Power BI or other Business Intelligence tools
Experience in translating business requirements into technical / analysis implementations
Industry knowledge of utilizing data visualization and trend analysis
Experience with Python a plus
Familiarity with Microsoft SQL Server / SQL Server Reporting Services a plus
Familiarity with Microsoft Azure platform a plus
Job Characteristics:
This position is supportive where the work involves strong attention to detail, accuracy, and the ability to produce excellent and consistent results on time.  The successful individual will enjoy working in a professional environment and will deliver consistent, high-quality work. The position is people-focused and service-oriented, where a friendly and helpful demeanor is essential.
Benefits:
HAI offers competitive compensation and an outstanding benefits package that includes:
Generous health, dental, and vision insurance. Employee premium paid 100%.
Health savings account (HSA) contribution
Bonus pay
401K contribution
Minneapolis/St. Paul Metro Transit Metropass
Life and short-term disability insurance
Occasional telework (see COVID Considerations)
Ten vacation days during the first calendar year
Ten paid holidays
Casual dress code
Employee milestone recognition program
Who We Are:
Hargrove & Associates, Inc. specializes in collecting and managing data for manufacturers and trade associations to make better business decisions. We operate statistical exchanges for global trade associations. Industries covered include construction equipment, farm equipment, home appliances, and others. We provide state-of-the-art tools in a supportive and challenging environment.
If you read any business publications, "Market Share" and "Industry Size" are commonly cited.  Well, that's what we do.  We are the organization that manages this essential data for associations and their members, including Fortune 500 companies.  We work with companies all around the globe to collect, consolidate, and provide insightful information used to make strategic business decisions.
HAI has been in business for over 30 years.  Yes, we are a small company, but we're no start-up!
COVID-19 Considerations:
In response to the COVID-19 pandemic, Hargrove & Associates, Inc. monitors CDC guidelines and err on the side of safety for all employees. HAI staff can choose to work in the office or remotely.  The interview process for this role will be handled remotely.