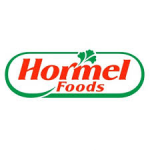 Website HormelFoods Hormel Foods Corporation
Inspired People. Inspired Food.™
SUMMARY:
As a Senior Data Engineer, you will work within our Data Engineering team, part of a broader IT Analytics team, to gather requirements, engineer, and scale our custom Oracle Enterprise Data Warehouse using Informatica ETL, data modeling and SQL.  Additionally, you will engineer reports, dashboards and visualizations within our enterprise business intelligence platform (OBIEE – Oracle Business Intelligence Enterprise Edition).
Specific competencies include:
Data Structures and Models
Designs, develops and scales the overall database/data warehouse structure based on functional and technical requirements.  Designs, develops and scales data collection frameworks for structured and unstructured data.
Data Pipelines and ELT
Designs, applies and scales data extraction, loading and transformation techniques in order to connect large data sets from a variety of sources.
Data Performance
In complete autonomy, troubleshoots and fixes for data performance issues that come with querying and combining large volumes of data.  Accounts for scaled performance in initial design.
Visualizations and Dashboards
Gathers requirements, designs and develops reports, dashboards and visualizations with multiple sources that meet business needs.  Understands data and ideates ways for business to leverage data in innovative ways.
RESPONSIBILITIES:
Works directly with business units to understand their analytics use cases and gather requirements for an analytics solution
Engineers data models for dimensions and facts within the staging and warehouse layer of our enterprise data warehouse
Engineers and performance tunes Informatica ETLs to move data from a variety of source systems and file types to fit into dimensional data models
Utilizes advanced SQL within Informatica ETLs or Oracle SQL Views when necessary to achieve proper metric calculations or derive dimension attributes
Engineers schedule and orchestration for batch and near-real time data loads into the enterprise data warehouse
Provide issue resolution and maintenance for a large variety of business unit solutions already existing in the enterprise data warehouse
Engineers within a core metadata model (RPD) including the physical, logical and presentation layers for the enterprise business intelligence platform (OBIEE – Oracle Business Intelligence Enterprise Edition)
Engineers dashboards within the enterprise business intelligence platform containing reports and visualization that have intelligent user interface design and flow for the business including adequate performance
QUALIFICATIONS:
Required:
A bachelor's degree in Computer Science, MIS, or related area and significant experience with business intelligence design and development.
7+ years of experience with reading and writing SQL.
7+ years of experience designing and developing within a business intelligence/reporting tool like OBIEE (Oracle Business Intelligence Enterprise Edition) or OTBI (Oracle Transactional Business Intelligence).
5+ years of experience engineering within a data warehouse or related experience with dimensional data modeling.
5+ years of experience designing and developing ETLs with tools like Informatica, Microsoft SSIS (SQL Server Integration Services), Oracle Data Integrator (ODI), Python.
Excellent written and verbal communication skills.
Proven ability to gather detailed technical requirements to design and develop business intelligence report solutions from beginning to end.
Excellent organizational and time management skills.
Tested problem-solving and decision-making skills.
A strong pattern of initiative.
Highly developed interpersonal and leadership skills.
Must be a Citizen or National of the United States, a lawful, permanent resident or have the authorization to work in the United States.
Applicants must not now, or any time in the future, require sponsorship for an employment visa
Preferred:
Experience with Oracle SQL including advanced functions like analytical functions.
Experience with business processes or core database tables within Oracle Cloud Supply Chain and Finance modules.
Experience working with Informatica ETL tools
Experience tuning SQL and ETLs.
Experience working with Oracle Analytics Cloud, Oracle Data Visualization or Oracle Autonomous Data Warehouse
LOCATION:
Austin, MN.
TRAVEL REQUIREMENTS: Travel may be necessary 10% of the time.
BENEFITS:
Hormel Foods offers an excellent benefits package. Competitive base salary plus bonus, annual merit increase performance reviews, medical, dental, vision, non-contributory pension, profit sharing, 401(k), stock purchase plan, relocation assistance, paid vacation.