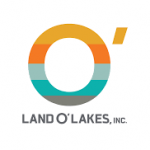 Website Land O' Lakes
Role Description
Join an ambitious and dynamic marketing team that is making a difference in the world.  We're expanding our corporate marketing insights and strategy and looking for strategic, empathetic thinkers.  You'll work on brands that solve societal, cultural, and commercial challenges. You are an adept navigator who consumes and interprets disparate information into powerful insights and ideas.  You are a storyteller who can write and present insights that inspires and leads.  You have an interest in rural America, understanding farming/farmers, and agricultural sustainability solutions.
Responsibilities
Take our brands to the next level by using cultural, consumer, brand, and behavioral insights to develop world-class brand strategies and experiences.
Insights and foresight: bring a deep understanding of our audiences to life for cross-functional teams, moving past surface-level stereotypes and finding new insights that change perceptions and make an impact. Writes with laser-sharp clarity, using data to support assertions while still inspiring new thoughts and solutions.
Strategic planning:  translate business strategy into go-to-market/creative strategy. Distill business objectives, analytics data, consumer research, brand/category/channel/product knowledge into inspiring project/creative briefs and strategic storylines.
Activating and enabling micro brands / emerging / new products / businesses to turn their business objectives into reality by creating brand narratives and inspiring the creative/content
Ignite the creative development process: ideas, experiences, processes, innovation, products/services that opens pathways to new, brand-right ideas and engagements.
Personal Characteristics
Curious: dive in with incomplete information and find momentum; ask questions and seek answers when appropriate; equally adept at observing and listening
Adaptive:  works across brands and business units; able to flex from on carbon farming project to measuring brand reputation to messaging on consumer products
Ambitious:  want to be part of a company that feeds the world and changes the way we think about farmers and farming
Influencer: ability to impact cross-functional decision making
Desired Experience and Education
Bachelors' Degree in Marketing or related field
5+ years' experience with Brand Planner, Creative Strategist, Communications Strategy, Advertising Account Planner, or related
Strong verbal skills, strong writing skills, and excellent interpersonal relationship building skills
Strong story telling skills – deck writing, user stories – develop a narrative and amplify with visuals and data
Experience working in cross-disciplinary teams
Experienced in balancing multiple projects and tight deadlines, collaborating deeply with people from multiple disciplines along the way
Experienced working on CPG and/or agriculture brands
Would be nice: experience with Simmons/MRI