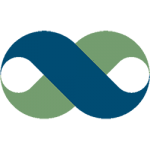 Website Marketing Architects
All-Inclusive TV Agency
Marketing Analyst
Location: Remote/Telecommute
Can you tell a story with data? Can you solve right-brain challenges with left-brain numbers? Can you rapidly adapt to new analytics technology? Can you mine for transformative insights big enough to reshape an entire advertising campaign?
If you know exactly where you'll be in ten years, you can stop reading now. Because this isn't analytics as usual. It isn't hiding behind a spreadsheet. Our analysts present their findings at the highest level. We're storytellers, changing the way advertisers measure television. So, if you have the passion to learn fast, keep reading.
We're an All-Inclusive television advertising agency with our home base in Minneapolis. However, you can work from anywhere that works for you including cities like Chicago, Atlanta, New York, Austin, Phoenix, and more.
ROLE OVERVIEW
We have proprietary tools that measure every facet of a TV campaign. We're looking for an Analyst who can pick them up quickly and thrive in a fast-paced environment. You'll evaluate TV's impact on digital performance. Understand consumer behavior and segmentation. Uncover the insights that shape a client's brand strategy. And, look at the big picture to determine the impact of television on a business's bottom line.
We are blending the domains of traditional media research, direct response analytics, and statistical brand measures with cross-channel, multi-touch, big-data methods. We're taking an all-inclusive approach to help clients effectively navigate the complexities of measuring television in 2020. This role reports to the VP of Analytics and will fundamentally enhance our agency's analytics capabilities.
To be successful in this role, the qualified individual needs to demonstrate:
Quantitative analytical skills
Understanding of business metrics
Methods for measuring business performance
Marketing insights on offline and online influences
QUALIFICATIONS
Experience within the following fields preferred (business, computer science, economics, marketing, mathematics, psychology or statistics) -3.5 GPA or Above
2-5 years of relevant professional experience
Familiarity to fluency in omnichannel marketing
Ability to create and present work
Insatiable curiosity and a knack for solving problems
Confident in dialogue and able to debate data discovery insights
The ability to make the complex simple and explain data through stories
Please send a cover letter along with your final GPA
COMPANY OVERVIEW
Marketing Architects is an All-Inclusive TV agency that gives performance brands access to high-quality, effective TV campaigns without the traditional high entry cost and ongoing challenges of optimization, scale, and measurement. Founded in Minneapolis, Marketing Architects has been helping companies connect with their customers in new and inspiring ways for more than 20 years.
It's not easy work, but it is rewarding. If you're up for the challenge of your career, let's talk.
Curious about who we are? Check out our careers page to learn more about our benefits and culture, https://www.marketingarchitects.com/careers