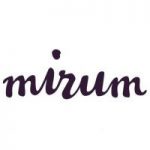 Website Mirum Agency
We make what's next
Mirum Minneapolis is looking for a Manager, Analytics to develop and effectively execute best practices for analyzing behaviors, configuring and implementing analytics technologies, and interpreting data for a diverse and varying client base. This includes segmentation, modeling, dashboard development and other integrated data solutions. Using various tools, this role will access marketing data to help clients understand performance, and how to improve usability, promotions, and marketing campaigns over time. This position will report to the Director, Analytics and is based in Minneapolis, MN.
What you do:
Serve as point of contact to assigned clients and vendors
Lead analytics projects and make decisions that benefit the client, team and project
Be the measurement and analytics expert for digital projects, identifying reporting requirements, monitoring the reporting implementation, and evaluating post-launch metrics.
Educate and coach clients and teams to actively identify opportunities for improvement according to business objectives.
Define key performance metrics for user behavior and marketing effectiveness (user growth, engagement, abandonment, campaign ROI, segmentation).
Be able to contribute to the design and implementation of advanced analytics solutions
Support clients by answering questions and troubleshooting issues regarding their digital analytics solutions and tracking
Analyze data to evaluate and optimize site performance. Present findings to internal and external clients
Create presentations and robust dashboards to report on findings and support goals achievement
Mentor team members by showing leadership in the areas of strategy, problem solving, work ethic and quality
Institute and conduct internal reviews and feedback for team member client deliverables
Contribute to department process improvements for improved efficiency and quality of work
Share research findings and best practices including customer insight, benchmarking, and industry updates
What you need:
Have a business mindset and an approach that recognizes that great analytics are only valuable if they lead teams to action
BA/BS Degree
3-6 years of relevant work experience
Proficient in Adobe Analytics
Proficient accessing and transforming data into insights
Proficient in R, Python or other statistical scripting languages
Strong grounding in fundamental statistical concepts and theories and experience around employing them for real world use cases
Strong verbal/written communication and data presentation skills, including an ability to effectively communicate with both business and technical teams
Up to date with the latest and the greatest in analytical technologies
Mirum provides competitive salaries, excellent benefits, 401k match & profit sharing, and is headquartered in Downtown San Diego. This position is for our Minneapolis office, and candidates must reside in or be willing to relocate to the Minneapolis area.
We are an equal opportunity employer and all qualified applicants will receive consideration for employment without regard to race, color, religion, sex, national origin, disability status, protected veteran status, or any other characteristic protected by law.