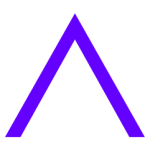 Website Trane Technologies
A pure-play climate company seeking out sustainable solutions
We are looking for an analyst to support and grow advanced analytics and machine learning capabilities in the marketing and sales space for Trane Technologies.  The ideal candidate wants to continue to develop their expertise in all things data.  The analyst will contribute to analytics projects led by others, and drive critical individual projects.  This role will be responsible for exploring and testing new data sets to answer business questions, providing feedback to the data team, answering business questions with data, and utilizing advanced data visualization techniques to develop data products for internal and potentially external customers.
Responsibilities:
Understand Trane Technologies Residential data sources, and explore and prepare data for analytics and visualization.
Access data sets from operational, marketing, digital and other sources.
Interpret data, perform analysis and deliver insights to answer defined business questions.
Develop dashboards to communicate findings from analytics, and to enable business users to explore the data and answer questions themselves.
Deploy best practice visualization techniques to provide a consistent look and feel for dashboards, and improve ease of use for the consumers of the visualization.
Perform QA of own work and others work, trouble-shoot errors and fix problems before they leave the team.
Assist team in developing and maintaining data dictionaries, project trackers, and project reporting tools to manage workload and timelines.
Participate in agile process with the team, and act as scrum master on a rotational basis.
Interfacing with business partners to determine needs for new products or metrics
Qualifications:
BS/BA in technical, analytics or business related field
Advanced proficiency in Tableau – other data visualization software also a plus
SQL, Python, and/or R preferred, but not required
Proficient in Microsoft products, Excel and PowerPoint
Willingness to learn new tools and coding languages to grow into the advanced analytics space
Ability to communicate complex concepts to senior business leaders and technical co-workers.
Tenacity to work through complex data sets, changing business requirements, and evolving corporate environment a must.