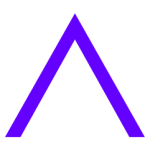 Website Trane Technologies
A pure-play climate company seeking out sustainable solutions
Preferred locations: Remote.  OR – open to onsite locations including Minneapolis, MN; Davidson, NC; Tyler, TX; La Crosse, WI; Broomfield, CO; Redwood City, CA.
Do you want to help save the planet?  Do you want to directly contribute to an organization committed to reduce its customer carbon footprint by 1 Gigaton of Carbon Dioxide by 2030?  As a world leader in creating comfortable, sustainable and efficient environments, it's our responsibility to put the planet first. For us at Trane Technologies, sustainability is not just how we do business—it is our business. Sustainability is at the center of our strategy and influences how we make every decision.
Trane Technologies Residential HVAC and Supply business offers a broad portfolio of energy efficient heating, ventilation and air conditioning systems, air quality products, home automation and parts support.  We ensure our customers are safe and comfortable, while reducing the impact on our shared environment.  Our brands include Trane, American Standard, RunTru and Ameristar.
Job Summary:
We are seeking a passionate technology thought leader who tackles problems with a hands-on approach, who values knowledge sharing, cross-organizational collaboration/consensus building, and influencing the technology and solution landscape.  This is a player/coach role with the opportunity to coach and collaborate with more junior data engineers responsible for designing scalable and reliable data products and pipelines for the machine learning program in the Residential line of business.  An innovation mindset is essential for this role to help the organization achieve a prescriptive data decisioning pattern across all facets of the business.
Ability to apply latest techniques and approaches while incorporating long term supportability in cloud platforms is a must. Candidate will be a collaborative problem solver with love of data and who elevates the work of everyone around them.  Strong communication and collaboration skills are a must.
To be successful in this role, you should be a self-starter with broad skills in database design (warehouse, lake, lakehouse), data integration patterns (ETL, services, messaging, pipeline development), and big data analytics using complex datasets.
Responsibilities:
Maintain critical relationships and build consensus with Enterprise Architecture, IT departments, Vendors, and other strategic partners.
Collaborate with management, data scientists, engineering and Residential business teams to enable machine learning models and stakeholders across the business.
Consult, manage, coach, mentor, and execute data engineering responsibilities against current, future, and external complex data sets for machine learning models and complex analytics programs.
Implement best practice approaches to data pipeline development and machine learning operations.
Contribute to multiple projects/demands simultaneously and under minimal direction.
Work in an agile/scrum environment with exercising independent judgement in methods and techniques for obtaining and supporting results.
Qualifications:
BS/BA degree in computer science, MIS, analytics, engineering or similar
Minimum 10 years related experience with at least 3+ years designing and building scalable and robust data pipelines utilizing Python, PySpark and SQL
Experience in data cleansing, data validation, data wrangling, and data quality assurance in Big Data datasets.
Experience in operationalizing data pipelines and machine learning workflows in a production environment.
Proficient in SQL, relational database systems/concepts and dimensional modeling
Proven experience with at least one distributed computing or relational data systems such Hadoop, EMR, Redshift, Spark, etc.
Hands-on experiences with Cloud environments, preferably AWS Cloud and native services such as Glue, Lambda, S3, Redshift, Spark EMR
Knowledge of Git or other version control tools and a commitment to collaboration and code sharing
Highly developed oral and written communication skills; strong presentation skills.
Experience working with Agile methodologies.
Key Competencies:
Technical Excellence—experience designing flexible, robust product and system architectures to support big data prescriptive solutions.
Strategic Partner – providing big picture views/focus while maintaining critical relationships within analytics teams, vendors, the business and other IT teams
Forward-Thinker – accelerate cloud-based machine learning platform and data architecture through continuous improvement, increased efficiencies, and adoption/application of native cloud technologies.
Mentor – share your learning and expertise to develop and educate others from within your team to colleagues and leadership across the organization.
We are committed to helping you reach your professional, personal and financial goals. We offer competitive compensation that aligns with our business strategies and comprehensive benefits to help you live your healthiest. We are committed to building an inclusive and diverse culture that engages as well as values the different backgrounds and experiences of our employee, which, in turn, spurs innovation, generates creative solutions and enhances our customer relations.
If you share our passion for inspiring progress—for bringing about bold shifts in how people, economies and societies operate—then you belong with Trane Technologies.