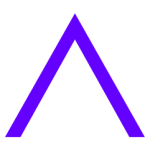 Website Trane Technologies
A pure-play climate company seeking out sustainable solutions
Trane Technologies is standing up a machine learning capability in the customer experience and sales space.  We are looking for an innovative data scientist that can help drive this effort and deliver on the machine learning roadmap.  We have an ambitious plan for 2021 and are looking for a self-starter with real-world experience to come in to guide and execute on ML models.  This individual will work with a data engineer and analytics team, as well as our IT partners to develop and implement predictive models.  Hands-on experience with model development as well as engagement with business clients are needed for this critical position.
Responsibilities:
Engage with the current analytics team to understand the data sets available, and top priority business questions.
Deliver an ML project from end-to-end:
Understand the business problem to be solved, identify the required data and appropriate modeling approaches.
Partner with data engineer to access the data pipeline for feature engineering and model development.
Build multiple models in order to select the method to yield the best results, in consultation with SMEs in the business.
Recommend and initially manage model monitoring once in production.
Advise and adhere to security protocol for different data sets.
Research and experiment with new technologies to keep the team on the cutting edge and leveraging the latest thinking in the machine learning space.
Operate in an agile fashion to deliver regular "demos" to the customer
Qualifications:
BS/BA degree in computer science, statistics, mathematics, MIS, engineering or similar.
5+ years of experience in a hands-on data science role, additional years of experience in related analytics field a plus.
Experience with big data and appropriate tools
Knowledge of machine learning platforms, and experience working with IT organizations.
Able to recognize and help guide the business to identify appropriate uses of ML.
Experience with multiple models, and knowledge of when to apply each – clustering, classification, random forest, regression,
Proficiency in Python (preferred) or R
Experience with one or more:  Jupyter Notebooks, PyCharm, Spark, GitHub, AWS or other cloud-based environments.
Experience with data visualization tools preferable – Tableau, Matplotlib, etc.
Excellent communication skills –able to convey complex concepts to technical and business teams in a simple and understandable way.
Agile experience a plus.
Key Competencies:
Technical Excellence—comfortable around large data sets and utilizing machine learning tools/languages appropriately
Machine Learning Expertise – understand the business questions, and determine if the data available is sufficient to answer the business questions being asked, and ML the correct approach
Cross Functional Collaboration – within analytics teams, the business and IT
Innate Curiosity – constant drive to learn more, ask questions, seek better outcomes