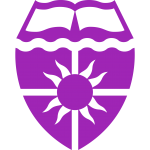 Website University of St. Thomas
Higher Education
Reporting to the Associate Director of Advancement Systems, the Salesforce & Business Intelligence Specialist is responsible for providing integration, systems and reporting support to all members of University Advancement staff.  He/She will work with internal customers to comprehend business needs and to convert these needs to technical solutions and business processes.  Responsibilities include system support and data management of our systems of records, Ellucian Banner Advancement, Oracle, and Salesforce, along with other software that the University Advancement team uses. Tools and scripting languages such as Cognos, Oracle Apex Express, PL/SQL, Python and Salesforce Apex will be used to generate reports and integration processes.
The Salesforce & Business Intelligence Specialist is a curious and innovative individual who will continuously drive actionable intelligence that is scalable for the University's efforts through use of data management, reporting and visualization. She/he will also maintain relationships with key partners who need access to Advancement data.
To apply for this job please visit lnkd.in.