On Saturday, Nov. 9, student teams came from colleges and universities around the country to participate in the fourth-annual MinneMUDAC Student Data Science Challenge at Optum in Eden Prairie. A total of 71 teams across three divisions presented their results to 150 volunteer judges. The event is designed to give students real-world experience working with data and communicating their results while competing for cash prizes.
This year's challenge required students to analyze a variety of data to predict trends in soybean prices. Teams were evaluated based on a number of factors, including data preparation, team synergy, and communication of results. Teams in the Undergraduate and Graduate divisions were also scored on the accuracy of their predictions. The challenge and data were curated by Farm Femmes.
"We firmly believe that investing in the next generation grows the future," said Karen Hildebrand, Co-Founder of Farm Femmes. "Some days the seeds we plant are literal as farmers, but MinneMUDAC gave us the opportunity to grow the knowledge of agriculture and agtech."
After the initial judging round in the morning, the top teams from each division advanced to the finals round in the auditorium. After the scores were tallied, prizes were then awarded in each division for First Place Overall, Analytic Acumen, and Serendipitous Discovery.
"We were very impressed by so many students," said Hildebrand. "There were many who we judged individually who did not make it to the finals whose discoveries made us think of new ways we could run our business."
More teams competed this year than in any previous MinneMUDAC competition, with teams traveling from as far away as Boston University to participate. The high turnout meant more volunteer judges were needed to evaluate the teams and 150 professionals from the community came to share their time and experience.
"We had a record number of not only women but all-women teams this year," said Dan Atkins, MinneAnalytics co-founder and an organizer of the challenge. "Four of the Graduate division teams were all female, including a winning team. The Novice division also had an all-woman team winner."
Thank you to everyone who participated in this year's challenge! Special thanks to all the volunteers who served as judges. MinneMUDAC is presented by MinneAnalytics and the Midwest Undergraduate Data Analytics Competition (MUDAC).
Novice Division Finalists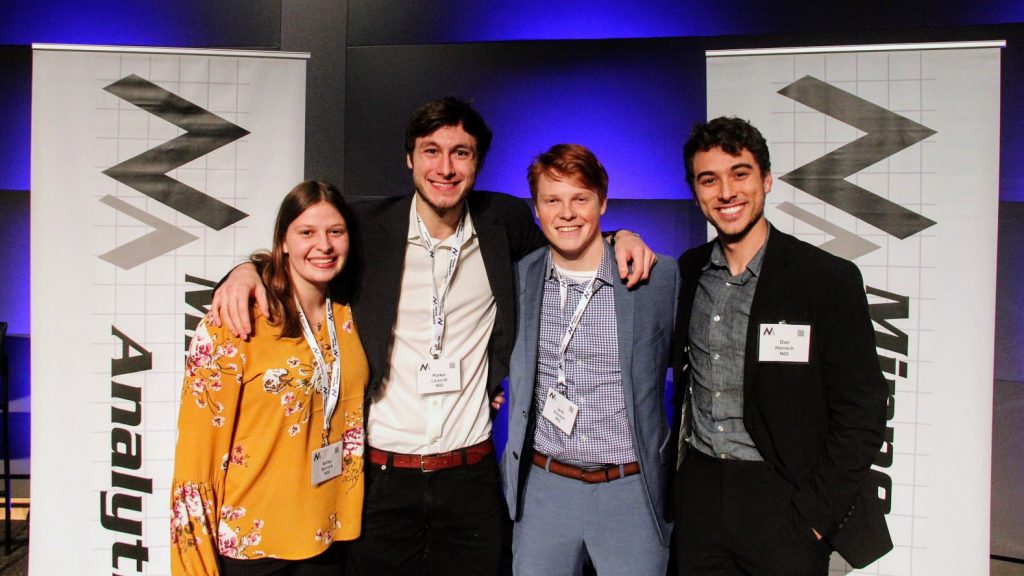 First Prize: Cornell College (team Better than Last Year)
Bailey Barnard, Parker Linscott, Jack Bressett, Dan Heinsch
Faculty Advisor: Ann Cannon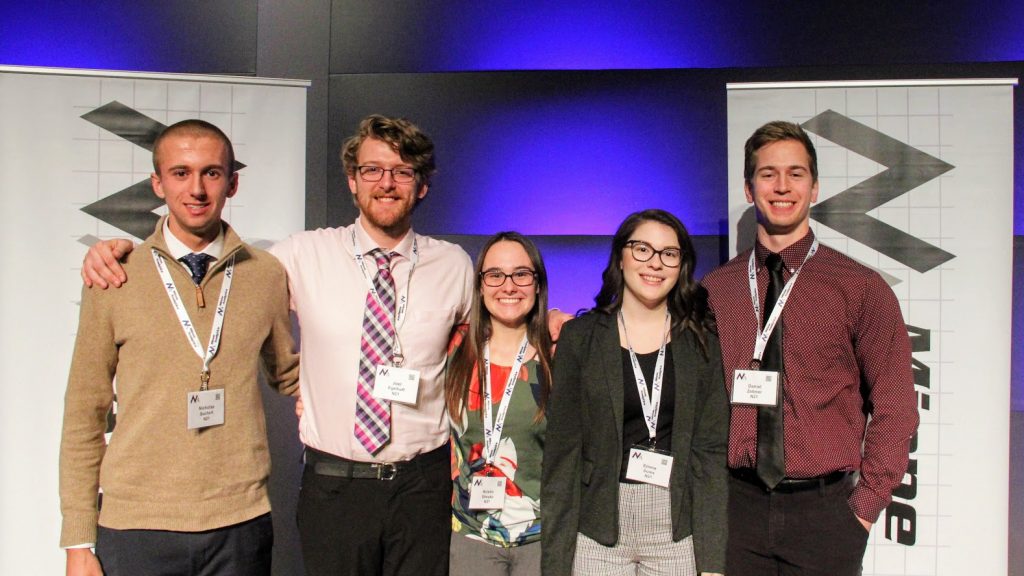 Analytic Acumen Award: University of Wisconsin-Platteville (The Platte Villains A-Team)
Nicholas Buchert, Joel Egelhoff, Kristin Sheyko, Emma Dums, Daniel Zellmer
Faculty Advisor: Michael Black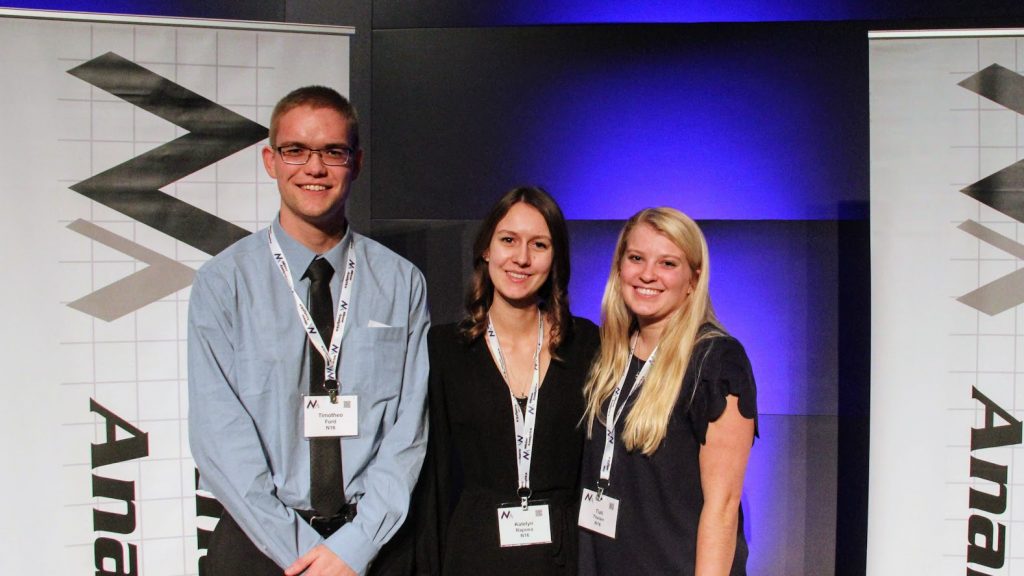 Serendipitous Discovery: South Dakota School of Mines and Technology (team Algebros)
Timotheo Ford, Katelyn Raposa, Tiati Thelen
Faculty Advisor: Kyle Caudle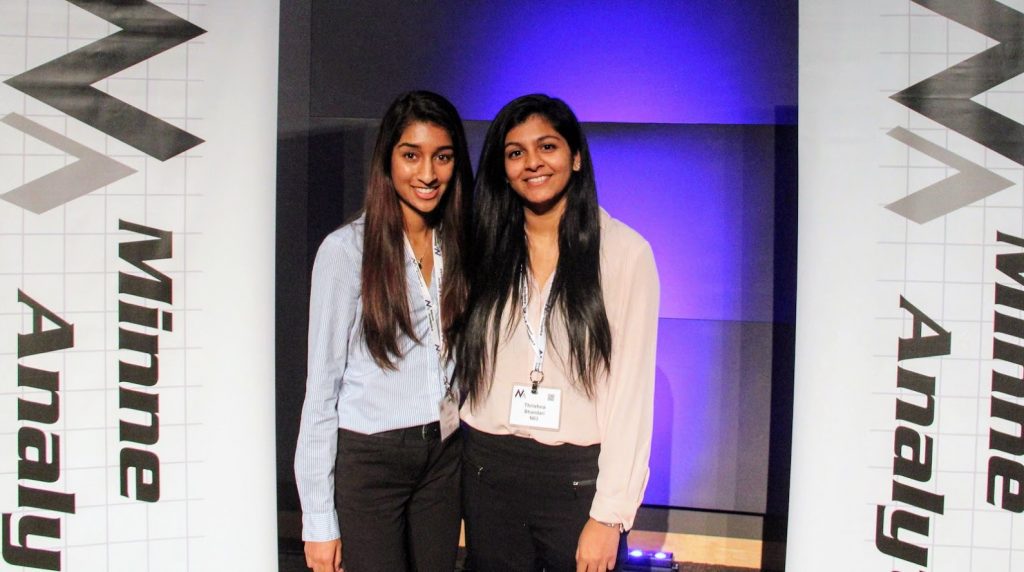 Honorable Mention: Purdue University (team Big Data Energy)
Kruthi Krishnappa, Thrishna Bhandari
Faculty Advisor: Mark Ward
Undergraduate Division Finalists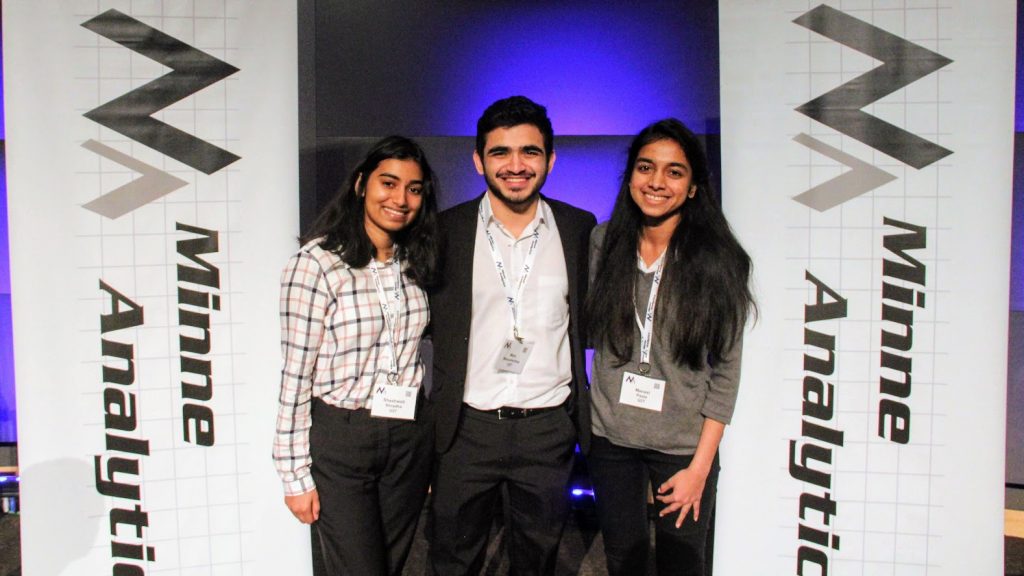 First Prize: South Dakota School of Mines and Technology (team SDMinesData)
Shashwati Shradha, Marc Mascarenhas, Manasi Paste
Faculty Advisor: Kyle Caudle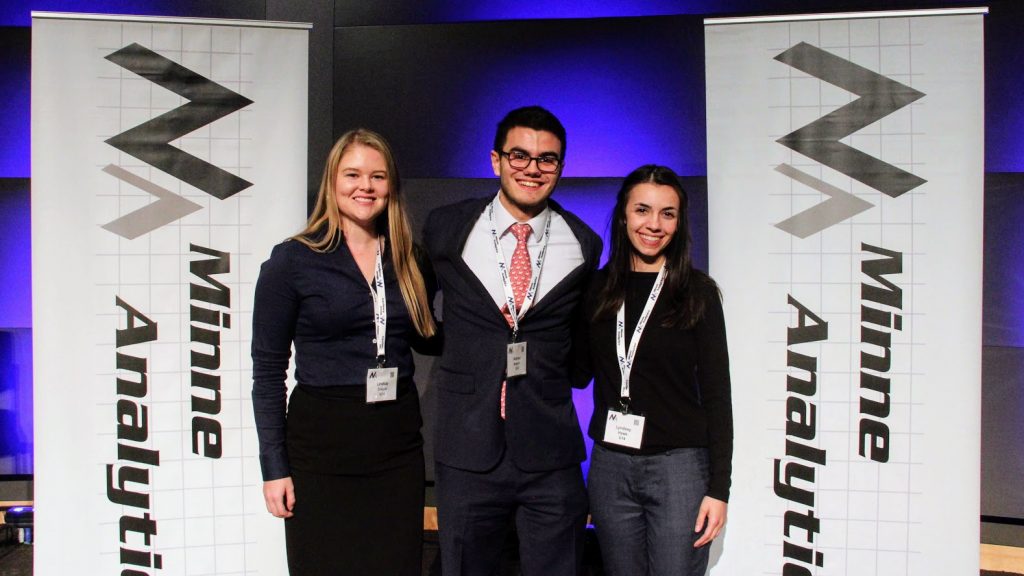 Analytic Acumen Award: Hamline University (Hamline Team 1)
Lindsay Steiger, Andrew Argeros, Lyndsey Hawk
Faculty Advisor: John Lochner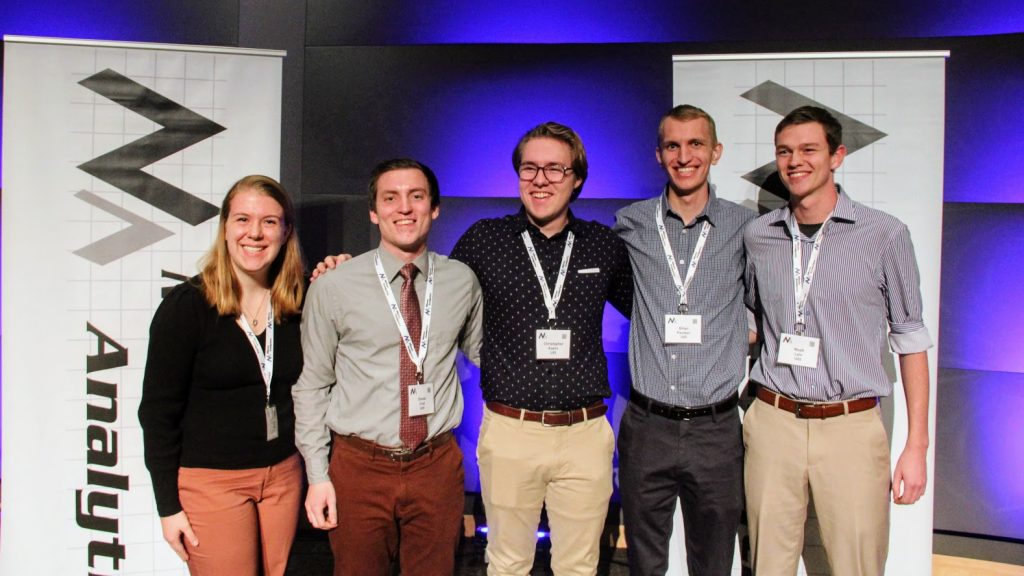 Serendipitous Discovery: University of Minnesota Duluth (team Data Doggos)
Kaylee Andersen, Daniel Crist, Christopher Kuehn, Brian Paulsen, Noah Lahr
Faculty Advisor: Tracy Bibelnieks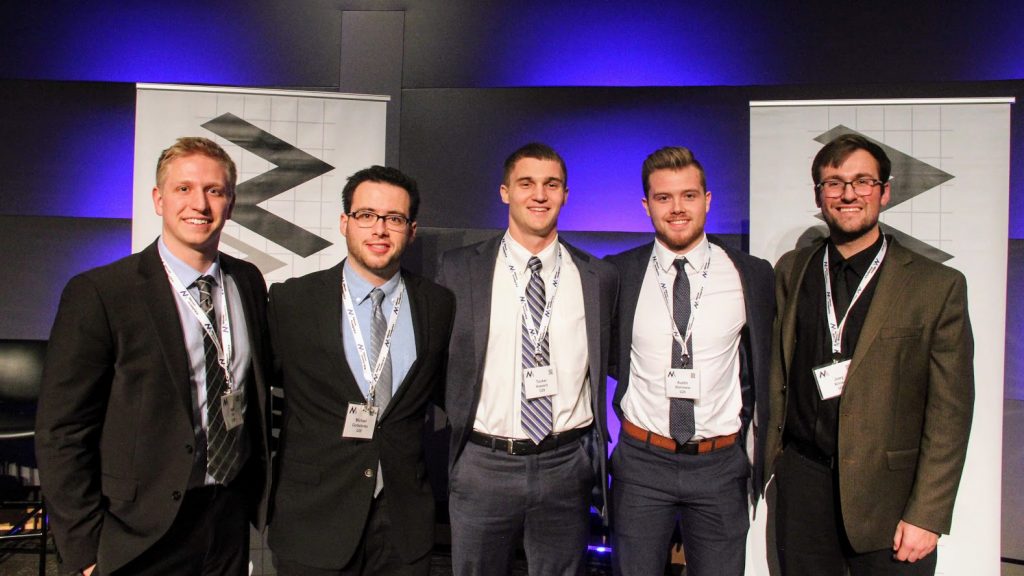 Honorable Mention: University of Minnesota Duluth (team Skippy Bois)
Sam Ott, Michael Gorbatenko, Tucker Hazzard, Austin Steinmetz, Joey Kmiec
Faculty Advisor: Pushkar Raj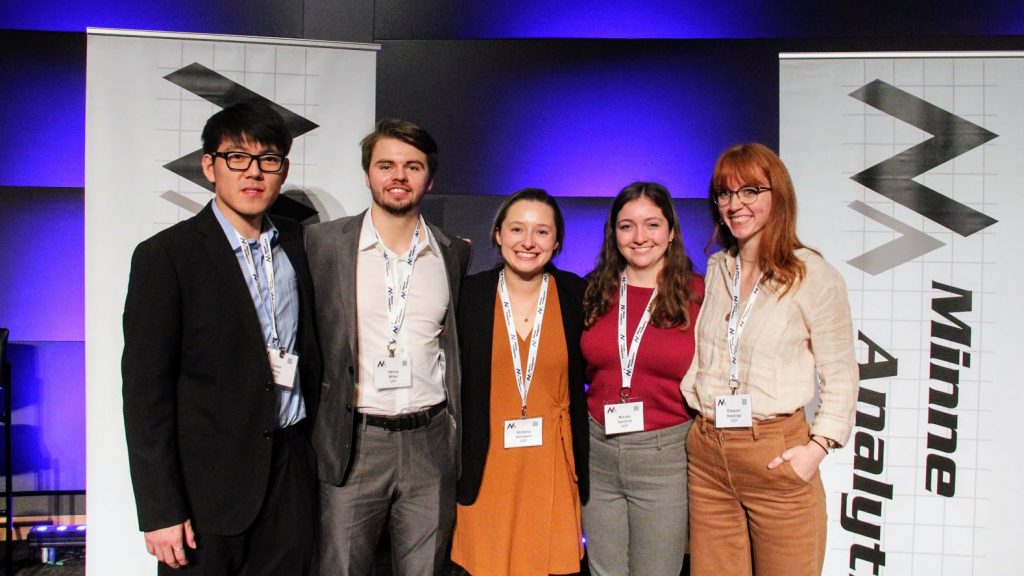 Honorable Mention: St. Olaf College (team St. Olaf Model Behavior)
Leon Zhou, Henry Miller, Victoria Knutson, Nicole Sanford, Eleanor Hastings
Faculty Advisor: Paul Roback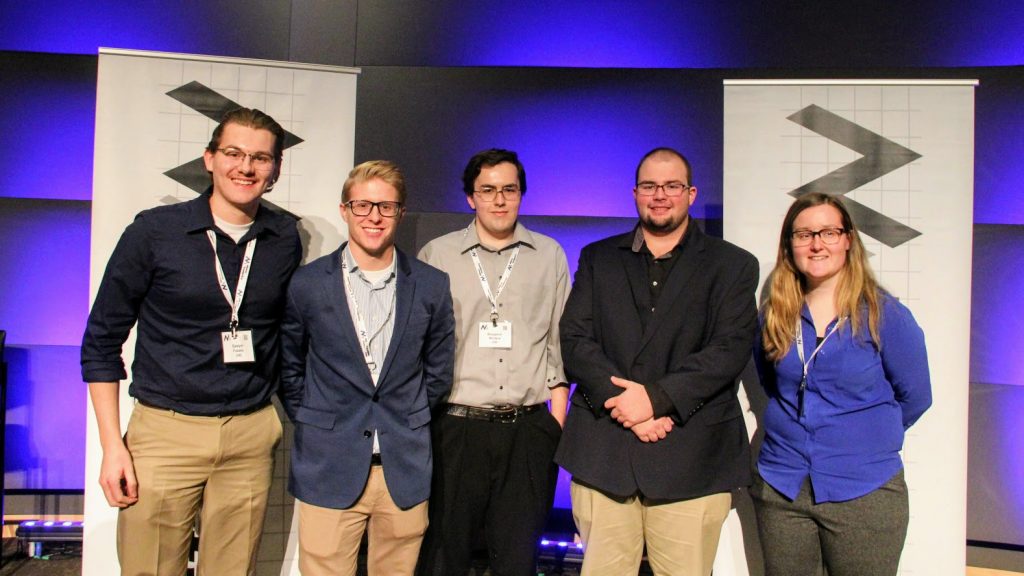 Honorable Mention: Winona State University (WSU Team 2)
Sawyer Fratzke, Samuel Broberg, Benjamin Winters, Bryce Banton, Jenny Ackerman, 
Faculty Advisor: Todd Iverson
Graduate Division Finalists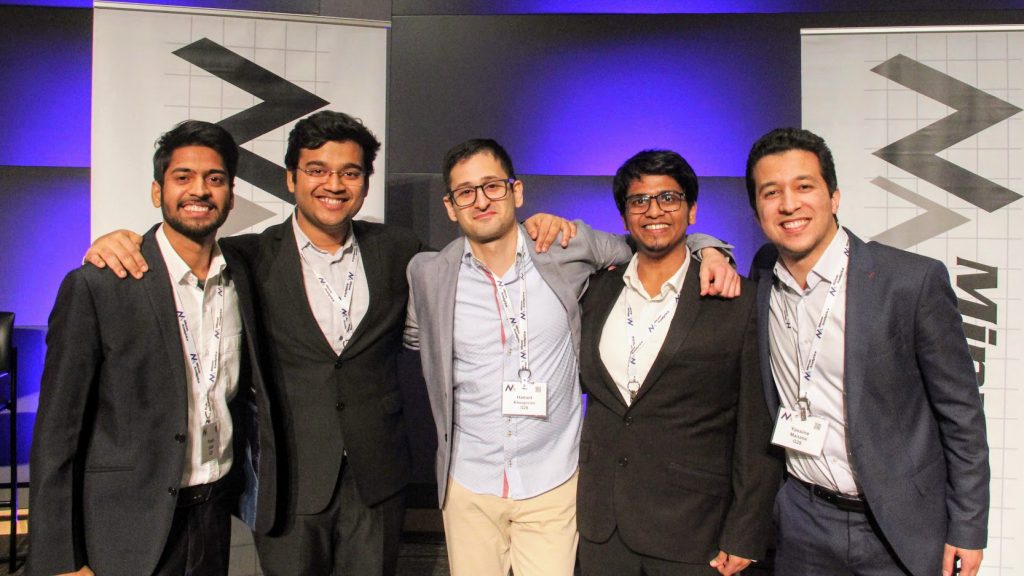 First Prize: University of Minnesota – Carlson School of Management (team Song Birds)
Piyush Gupta, Pushkar Vengurlekar, Hamed Khoojinian, Harsh Seksaria, Yassine Manane
Faculty Advisor: Yicheng Song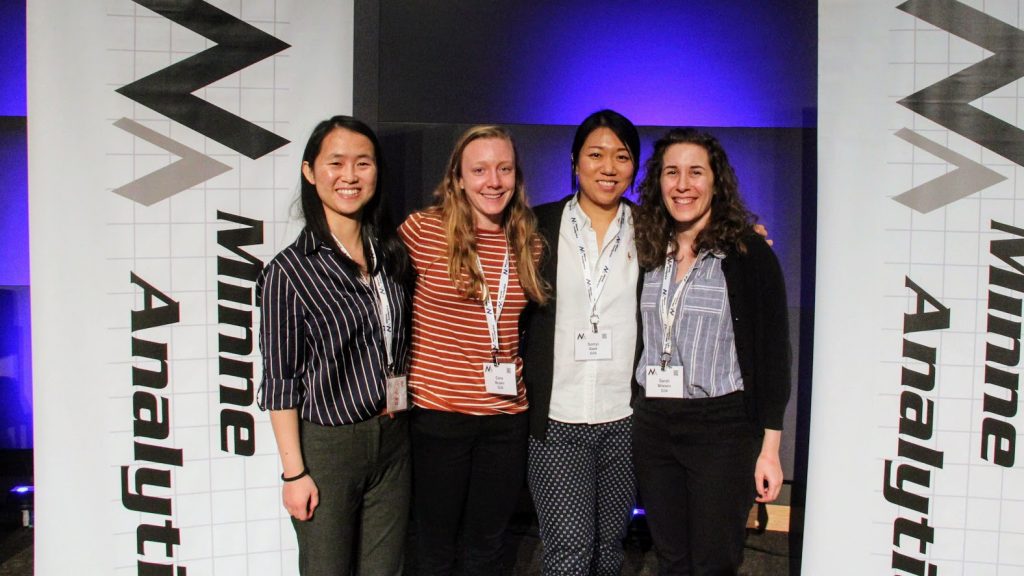 Analytic Acumen Award: University of Minnesota – College of Science and Engineering (team Women in Math and Stats)
Yu Yang, Somyi Baek, Cora Brown, Sarah Milstein
Faculty Advisor: Gilad Lerman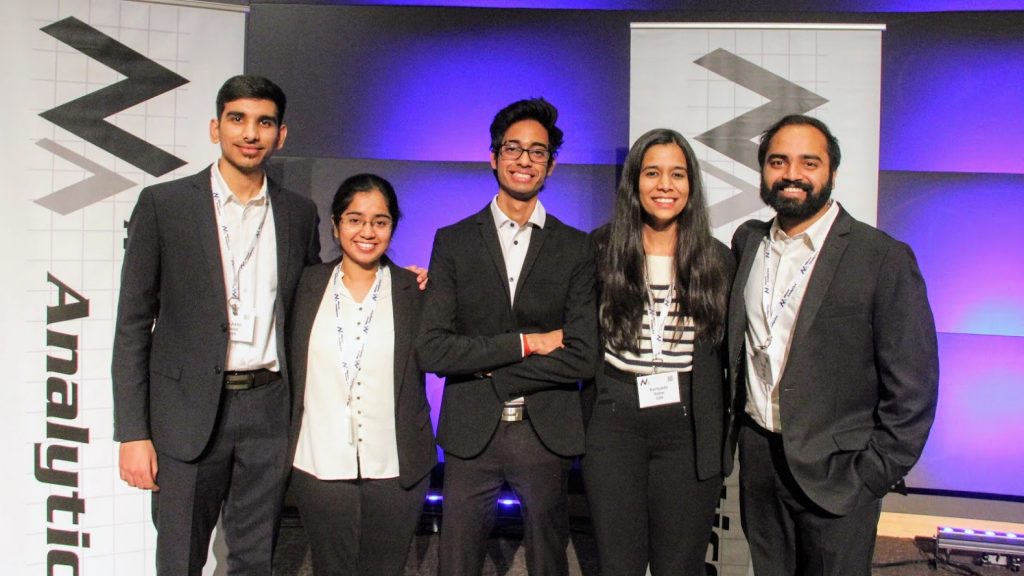 Serendipitous Discovery: University of Minnesota – Carlson School of Management (team Data Vaders)
Sai Akhil Kodali, Anisha Mula, Vijay Ranjan Dhulipala, Sampada Sathe, Mainak Roy
Faculty Advisor: Edward McFowland III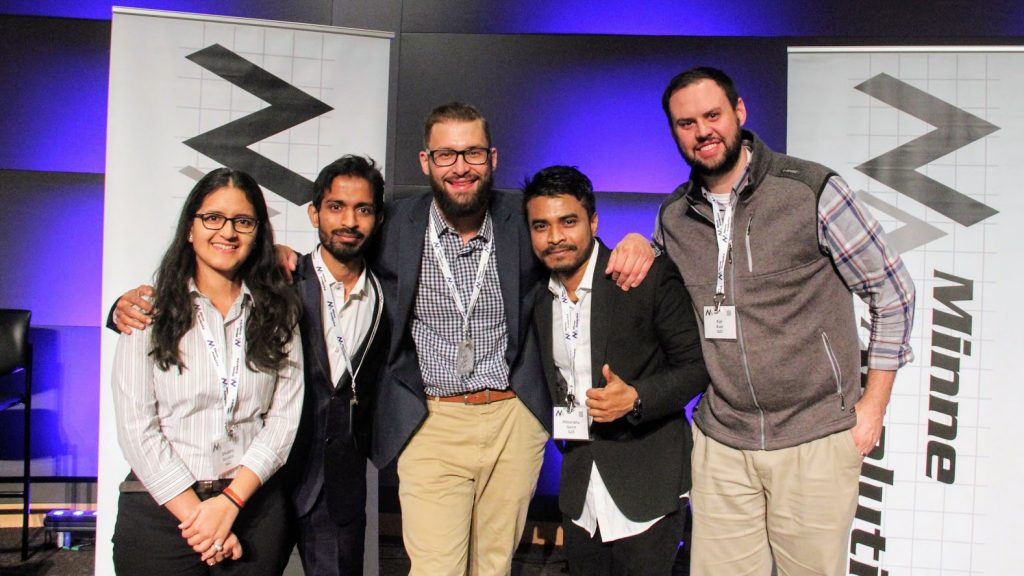 Honorable Mention: University of St. Thomas (team perceptron)
Shubha Shubha, Shantanu Hadap, John Affolter, Himanshu Gamit, Kiel Auer
Faculty Advisor: Michael Dorin