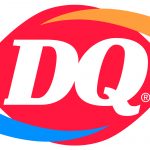 American Dairy Queen
American Dairy Queen
Bloomington, MN, USA
Full-time
Job Duration: Regular
Company Description
Since 1940, Dairy Queen® has been one of the world's best known and loved brands. Based in Minneapolis, MN, International Dairy Queen Inc., (IDQ), is the parent company of American Dairy Queen Corporation. As a leading franchisor, there are more than 7,000 independently owned and operated restaurants in the U.S., Canada and more than 20 countries around the world. IDQ is a subsidiary of Berkshire Hathaway Inc. (Berkshire) which is led by Warren Buffett, the legendary investor and CEO of Berkshire.
Here at IDQ, we create extraordinary Fan experiences every day and we do this through our commitment to hiring and retaining only the best in class talent. We firmly believe that our employees are the catalyst to the success of the company where their initiative, strategic thinking, and entrepreneurial spirit are recognized and rewarded. We're looking for motivated, passionate and dedicated individuals with an inherent need and ambition to go after bigger challenges.
Job Description
The Data Analyst – Advanced Analytics position sits within the Advanced Analytics group and works with a cross-functional team to provide data modeling and spatial analysis for business partners across the organization. This candidate is a spatially minded thinker that can bring the geographic component to analytical models. They will have a keen understanding of spatial data and a desire to expand the use of that data within the organization. A growth mindset will be key as we continue to enhance our analytics footprint within the organization.
The role will include work on descriptive analytics but will also be a significant contributor in moving the advanced analytics group toward prescriptive analytics. They will contribute to new methodologies and analytical models, both spatial and non-spatial, and analyze data to provide actionable strategies geared at driving system performance.
Principal Accountabilities:
Expand your reach: support partner departments such as Franchise Development and Marketing, by building, utilizing, and maintaining spatial and non-spatial analytical models to improve business performance and further the advanced analytics reach within the organization.
Continue growing: participate in the management of our site selection platform and grow into a subject matter expert role.
Drive decision making: proactively detect trends, identify opportunities, and provide actionable insights to department leaders allowing them to make data-driven decisions to move the core business forward.
Own the data: subject matter expert for all spatial data, working collaboratively with the data engineering team to ensure accurate integration and structure for ongoing and future projects.
Bridge the gap: provide updates on projects/analysis to business partners or committees as needed. With focus on translating the output into relevant business content.
Use the tools: fluently utilize GIS, Business Intelligence, and analytics software such as MapInfo, Power BI, Alteryx, SQL and Databricks for analytics across the organization.
Qualifications
Education, Experience and Skills:
B.A. or B.S. Degree in Geography, GIS, Business, Statistics, Information Technology, Analytics, or related field
Must have 2-3 years relevant spatial modeling, site selection/market planning, or analysis experience
Experience with Machine Learning or other advanced analytical methodologies, preferred
Ability to anticipate how decisions can affect our customers, our franchisees, and our employees
Demonstration of innovation and initiative – always looking at improving processes while also displaying a willingness to dive into the details and help wherever necessary
Exceptional analytical skills – creative thinker who can quickly develop innovative ideas across a wide variety of business units
Understanding of basic database structure, data mining skills and the ability to extrapolate, interpret and organize data to aid in forming fact-based conclusions
Exceptional attention to detail in planning, organization, and execution of tasks, while still seeing the big picture and understanding how all the pieces fit together and affect one another
Relationship building skills with the ability to create mutually beneficial relationships and provide excellent customer service to both internal and external customers
Strong ability to multi-task and prioritize multiple projects and requests simultaneously within a deadline-driven environment
Ability to collaborate in a team environment
Excellent written and verbal communication skills, with the ability to present information and articulate financial and operational results to a variety of internal and external customers
Proficient in Microsoft Office, including Excel, Word, and PowerPoint
Proficient with MapInfo or ArcGIS or other GIS platforms
Proficient with Power BI, Alteryx, Databricks or other Business Intelligence tools
Proficient in SQL, Python, R or other analytics programming languages
Additional Information
All your information will be kept confidential according to EEO guidelines.
Benefits
Benefit package includes medical, dental and vision insurance coverage, employer paid basic life insurance, short and long-term disability, paid sick and vacation, 401(k) match, tuition reimbursement, wellness challenges and more!
Our Commitment to Diversity, Equity and Inclusion
We are committed to creating a culture of diversity, equity and inclusion for all who touch DQ.  We believe in and commit to fostering a community where employees bring their authentic selves to work; where we recruit, engage and retain employees, franchise owners and suppliers with diverse background and identities; and where everyone feels welcome engaging with our DQ brand.