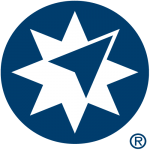 Website Ameriprise Financial
At Ameriprise we help clients achieve a confident retirement by understanding their needs and goals, and providing personal solutions, including investing and banking solutions.
The Ameriprise Cash Products team is part of Banking and Cash Solutions within the Advice and Wealth Management business line. The team is responsible for the product and financial management of over $40 billion in cash products, including Ameriprise certificates, brokerage cash sweep, money market funds, and bank deposit products.
Pricing and Analytics Team
The Pricing and Analytics team is part of Cash Products. The team uses a deep understanding of advisor and client needs and collaborates with product leadership to support the pricing process and business decision-making. The Pricing team is responsible for driving revenue, margin, and sales through the delivery of optimized pricing recommendations.
Role Overview
This position is a key role on the Product Pricing and Analytics team, supporting Ameriprise Cash Products through product analysis, ongoing rate-setting, data modeling, and ad hoc reporting. This role works closely with product management staff to provide information to enable key business decisions.
Responsibilities :
Perform weekly rate-setting processes with close attention to detail and troubleshooting issues as they arise. Use business insights and work with leaders to make rate recommendations that will contribute to profitable business growth.
Synthesize data to form a story to contrast or compare to industry or historical business trends using data summaries and graphics to assist leadership in making business decisions.
Monitor competitor pricing strategies to ensure pricing is competitive and maintains growth and profitability. Communicate competitive positioning to leadership, marketing and sales.
Support the continuous improvement of product reporting including researching, developing and running routine reports and completing ad hoc analyses to update leadership and key business partners.
Review product materials such as prospectuses, marketing materials, webpages, etc. for accuracy and completeness to ensure consistent client and advisor communications.
Support the development and refinement of product pricing, profitability and financial models for Cash Products using analytical expertise.
Perform controls to mitigate risks and maintain regulatory compliance.
Required Qualifications :
Bachelor's degree with emphasis in mathematics, statistics, economics, finance or related fields.
3+years' work experience in a similar role.
Demonstrated knowledge or interest in investment products.
Analytical, quantitative & problem-solving skills, including the understanding of financial products.
Ability to troubleshoot complex problems.
Excellent computer skills including, advanced Excel, Access, Powerpoint, Visual Basic.
About Ameriprise :
At Ameriprise Financial, we're not just in the business of helping clients with their financial goals – we also help our advisors and employees reach their true potential by embracing an inclusive and collaborative culture. We celebrate the unique qualities and reward the contributions of our talented, passionate employees. If you're motivated and want to work for a strong, ethical company that cares about you and your community, take the next step with Ameriprise Financial.
Ameriprise Financial is an equal opportunity employer. We consider all qualified applicants without regard to race, color, religion, sex, national origin, genetic information, age, sexual orientation, citizenship, gender identity, disability, veteran status, marital status, family status or any other basis prohibited by law.