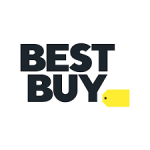 Website Best Buy
Let's Talk About What's Possible
We believe that our company's success depends on the passion and creativity of our amazing employees. To create environments in which our people can fully thrive, we turn to our guiding behaviors: Be human. Make it real. Think about tomorrow. These set the tone for Best Buy, along with our Rallying Cry: Let's talk about what's possible. Our supportive leaders collaborate with their teams through ongoing feedback and two-way dialogue to maintain a culture continual learning. All these factors combine to create an unbeatable experience for both customers and employees. If you like to have fun while you work, build confidence and grow your career, you'll fit right in.
The Pricing and Product Analytics Research and Development team is responsible for elevating the state of the art product and pricing data science at Best Buy through using technology to enhance and enrich existing advanced analytics solutions, as well as designing and developing solutions that embody the long-term vision for Pricing and Product Analytics at Best Buy.
As a Senior Data Scientist, you will apply scientific methods to produce meaningful and advanced analytics solutions to unclear and ambiguous problems.  You will interact with business partners and other members of the cross-functional team as necessary to clarify requirements and document results.
What will you do?
Apply cutting edge techniques from predictive modeling, machine learning, and optimization to significant real-world business problems
Explore and contextualize data, ranging from very structured to very unstructured, applying advanced algorithmic approaches to uncover patterns within the data that can be leveraged to drive real business value.
Work with other Data Scientists and product team members to design, enhance, and implement sophisticated, data-driven, scalable solutions to difficult problems, and work directly with business partners to disambiguate these problems and design intelligent solutions
Identify the biggest opportunities to apply advanced analytics to influence key decisions around real products that impact and improve the lives of millions of people
Present findings, solutions, and technical aspects of machine learning product design in a manner accessible to peers and leaders.
Independently contribute to discussions with technical and non-technical product team members to determine feasibilities of recommended solutions.
Employ a broad knowledge of statistics, data analysis, and machine learning to contribute to and enhance Best Buy's core data science capabilities
Basic Requirements
Bachelor's degree in a highly quantitative field (e.g. Computer Science, Engineering, Physics, Math, Operations Research) or equivalent experience.
4 years of experience in data science, data analysis, data mining or similar functions.  Advanced degrees in related fields may be counted towards this experience requirement.
Fluency with at least one data science/analytics programming language (e.g. Python, R)
Strong understanding of at least one focus area of data science or machine learning (e.g. statistics, operations research, design and analysis of experiments, machine learning, quantitative analysis)
Strong data mining skills with ability to leverage distributed processing to scale to big data
Preferred Qualifications:
Masters or Ph.D. in a highly quantitative field (e.g. Computer Science, Engineering, Physics, Math, Operations Research, etc) or equivalent experience
3-5 years' hands-on data science experience after advanced degree outside of education
Experience with high performance machine learning or data science frameworks
Experience building distributed data processing pipelines
Experience developing advanced analytics solutions with Google Cloud Platform