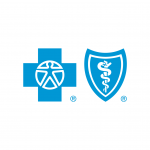 Website Blue Cross and Blue Shield of Minnesota
About Blue Cross
Blue Cross and Blue Shield of Minnesota is one of the most recognized and trusted health care brands in the world with 2.9 million members. We're committed to reinventing health care to improve health for our members and the community. We hope you'll join us. Please note that effective 11/23/2021, all associates must be fully vaccinated for COVID19 unless legally entitled to a reasonable accommodation related to religious or medical exemptions.
How is This Role Important to Our Work?
Reporting directly to the Head of Enterprise Data and Analytics to champion key leadership initiatives to explore strategic ideas to fuel ongoing innovative growth and retention. This role focuses on leading change and executing proven analytic methodologies by managing the relationship of Analytics with the executive leaders and department leaders across the organization; understanding their needs and managing the demand for advanced analytic services. This includes working hand in hand with the business to meet their analytic needs, their vision for the future, providing them proactive advice on an on-going basis.  This is a highly visible team leader combining advanced analytic methodologies, strategic analytic planning, general business management, and business development to drive alignment and performance across the organization. Our team is uniquely positioned to impact the end-to-end customer journey, and we are looking for a candidate who is laser focused on disrupting the status quo and delivering seamless, meaningful experiences to customers every day.
A Day in the Life:
Carry out detailed analytical research on the market and competitive landscape for both the US and International business
Investigate and vet leading advanced analytics solutions and technology from industry incumbents, new entrants, and non-industry players and advise on use cases and applications for the enterprise
Act as the digital advocate leading culture initiatives to embed design thinking and a digital-first mentality within the organization.
Able to develop and execute advanced analytic solutions to complex problems, which require the regular use of ingenuity and innovation.
Enhancing the Advanced Analytics Strategy and Executing on the Vision
Provide concise views on operational data, technical solutions, and overall business development with a lens on analytics
Deliver effective story lines and strategy updates for key senior leadership and ongoing operational reviews.
Provide oversight, coordination and guidance to projects of high importance
Participate quarterly business review meetings, including roadmap status tracking and team updates
Ensure Executive Leaders are briefed and prepared for internal and external high profile meetings as necessary
Day to day management of high impact analytic team driving insights to improve customer outcomes and experiences
Overseeing of strategic projects with prioritization or approaches and monitoring of budgets and timings
Develop timelines and action plans to mitigate potential risks, including escalations to key stakeholders.
Partnering with Executives and Business Leaders
Manage relationships with key stakeholders and applicable vendors
Drive alignment on priorities and requirements across the Enterprise Data and Analytics organizations.
Work closely with cross-functional teams on driving strategy and ensuring that delivery milestones are met.
Lead and build a strategic, proactive and data-driven culture that will rapidly generate actionable insights to accelerate business value realization.
Define and drive team toward standardized processes, procedures and systems to ensure consistency in delivery and operations while leveraging creativity and outside-the-box thinking as required to meet the business's needs.
Foster partnerships with business leaders to drive integration of analytic insights into business operations and identify additional opportunities to leverage analytics to enable achievement of strategic and operational objectives.
Nice to Have:
Bachelor's degree.
Skilled in distilling insights, synthesizing and crafting compelling presentations for executive audiences
Able to maintain both a rigorous attention to detail and a big-picture, strategic mindset
Proactive and creative in approaching problems and leveraging data with advanced analytics knowledge, including descriptive statistics, predictive modeling, forecasting/trending/simulations, and deep machine learning
Capital and operating expense budgeting and forecasting experience highly desired
Vendor management experience highly desired given the depth and breadth of coordination to deliver insightful and actionable analytics
Ability to quickly learn new concepts, solve problems, and implement solutions
Embraces teamwork; shares ideas / methods to improve performance
Required Skills and Experiences: ​
Accepting this director level position at BCBSMN requires signing an Agreement Regarding Non-Disclosure of Confidential Information and Non-Competition as a condition of employment.
8+ years of related professional experience in advanced analytics, with 3+ years of management experience. All relevant experience including work, education, transferable skills, and military experience will be considered.
Technical expertise in advanced analytics methods and languages such as, but not limited to, SAS, R, Python
Senior executive presence with experience communicating to all levels of the organization including business and technical audiences.
Experience with contingency planning efforts, identify bottlenecks, surface issues, and proactively drive for their resolution.
Demonstrated hands-on expertise in collaboration, productivity, and other tools
Proven ability to influence without formal authority- taking ownership of tasks and see them through to completion, delegating as appropriate to stakeholders providing input
Demonstrated ability to thrive in roles and processes that are not clearly defined, constantly evolving and broad through self-reliance and resourcefulness
Proven ability to handle multiple demands and competing priorities, time management for self and team
Project and program management Portfolio experience with strong organizational skills
Demonstrated business savvy and confidence to interface with all levels of employees
Demonstrated exceptional relationship and partnering skills while leveraging resources appropriately
The candidate must have proven experience in working in a matrixed environment and managing multiple stakeholders
Role Designation:
Teleworker
Role designation definition: Teleworking is working full time remote. Hybrid is a combination of working onsite and remotely.  Onsite is full-time onsite.
Make a difference
Blue Cross is an Equal Opportunity and Affirmative Action employer that values diversity. All qualified applicants will receive consideration for employment without regard to, and will not be discriminated against based on race, color, creed, religion, sex, national origin, genetic information, marital status, status with regard to public assistance, disability, age, veteran status, sexual orientation, gender identity, gender expression, or any other legally protected characteristic.
Reasonable Accommodation for Job Seekers with a Disability: If you require reasonable accommodation in completing this application, interviewing, completing any pre-employment testing, or otherwise participating in the employee selection process, please direct your inquiries to talent.acquisition@bluecrossmn.com.
All roles require a high school diploma (or equivalency) and legal authorization to work in the U.S.
Blue Cross® and Blue Shield® of Minnesota and Blue Plus® are nonprofit independent licensees of the Blue Cross and Blue Shield Association.
To apply for this job please visit bit.ly.