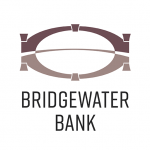 Website Bridgewater Bank
A Refreshing Approach to Banking
We are seeking a dynamic Enterprise Risk Management (ERM) Analyst to join our Risk team at Bridgewater Bank in St. Louis Park. Reporting to the VP of Risk Management, you will collaborate with leaders across all functions and lines of defense to identify, measure, monitor and mitigate risk. Core responsibilities focus on supporting risk data reporting, project management activities, report development, and coordination of deliverables for the Enterprise Risk Management team.
RESPONSIBILITIES:
Partner with the Chief Risk Officer and the VP of Risk Management in continuous improvement of the ERM/ORM Framework, driving cross function collaboration around the measuring, monitoring, and mitigation of risks.
Develop, enhance, and maintain Risk reporting for the Enterprise Risk Management Committee, the Senior Leadership Team, and the Board of Directors
Oversight of timely reporting across all functions
Facilitate the aggregation and reporting of risk metrics while seeking to improve the effectiveness and efficiency within those processes
Support Risk Administration routines such as committee coordination, issue data reporting, and KRI data reporting.
Identify opportunities for automation, linkage with other reporting and initiatives and generate new ways to report key information to the risk committees
Aid in the enhancement of BWB's GRC solution to enable broader user adoption and efficiency
QUALIFICATIONS:
Bachelor's in Data Analytics/Data Science, Finance, Economics, Information Security (InfoSec) Risk Management, or another business-related field
2+ years of experience with banking, risk management, or data analytics
Proficiency in Microsoft Office tools especially Excel (including Pivot tables, VLOOKUPs).
Strong organizational skills with the ability to manage multiple projects or priorities simultaneously
Flexibility required to thrive in an entrepreneurial environment, moving quickly and navigating changing priorities
ABOUT BRIDGEWATER BANK:
It all started with a vision in 2005. This vision was to create a full-service, entrepreneurial bank where clients would notice a difference, team members would be challenged to grow, and the culture would be optimistic. Over a decade later, this unconventional attitude laid the foundation of Bridgewater Bank, a nationwide top-performing bank with an award-winning culture.
We're on a mission to become the finest entrepreneurial bank in the Twin Cities. And it's working. Join our team and you will be surrounded by remarkable people who want to challenge the status quo and redefine what it means to work in this industry. This journey began in 2005, and it's just getting started. Will you join us?
PLEASE NOTE:
The above is intended to describe the general content of and requirements for this position.  It is not to be construed as an exhaustive list of duties, responsibilities, or requirements. It is Bridgewater Bank's policy to promote equal employment opportunities. All personnel decisions, including, but not limited to, recruiting, hiring, training, promotion, compensation, benefits, and termination, are made without regard to race, creed, color, religion, national origin, sex, age, marital status, sexual orientation, gender identity, citizenship status, veteran status, disability, or any other characteristic protected by applicable federal, state, or local law.
STATUS: Exempt