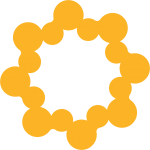 Website Channel Partners Capital
Your Partner in Funding
We're looking for a Senior Data Engineer to join our growing risk analytics & data science team!
The Senior Data Engineer will work closely with the analytics teams to analyze, transform, and maintain data that will be leveraged for reporting, analysis, and modeling.
This person should have passion for developing and maintaining data processes to facilitate the needs of data end users. This would include things like ETL/ELT, optimizing data delivery, and working with the data architect to execute on the vision for our data pipelines and data warehouse.
This person is self-motivated and comfortable supporting data needs across the organization.
The right candidate will be excited by the prospect of optimizing or even re-designing our data pipelines to support our next generation of products and initiatives.
To be successful in this role, you should have at least 3 years of experience working with relational databases, unstructured datasets, and has worked on designing, building, and maintaining data pipelines to facilitate enterprise data warehouses.
Technologies
Experience with big data tools (Databricks, Spark, etc.)
Experience with data pipeline and workflow management tools (Data Factory, Airflow, etc.)
Experience with SQL and other relational databases
Experience with object-oriented scripting languages: Python, R, Java, Scala, etc.
Who is Channel?
We are a leading provider of equipment finance and working capital funding solutions for small businesses, exclusively through Equipment Finance Companies. Utilizing customized technology and business processes, a strong balance sheet, and risk analytics, Channel provides single source financing that supports third-party originators and their customers who have business growth opportunities and a need for capital.
Since its founding in 2009, Channel has originated over 16,000 transactions funding over $1-billion and is one of a limited number of full-service, non-bank lenders successfully filling the gap in small business credit availability. Channel has five office locations in four states and has ranked among the 500/5000 fastest-growing private companies in the U.S. by Inc. magazine for 10 consecutive years.
Why should I apply?
Channel empowers and trains team members at all levels to make quick decisions in service to our relationships and ensuring the flexibility and nimbleness required to compete in today's marketplace.
Channel is the perfect workplace for those who are motivated and have a desire to be part of a fast- growing, agile, and multi-faceted organization where you can make a difference every day.
The company offers a rewarding and flexible work environment and encourages innovation and team member development. Benefits include medical and dental plans plus HSA, 4 weeks PTO, an employer-match company 401K plan, life insurance, long-term disability insurance, and a hybrid schedule.
The Legalities
Channel Partners is an equal opportunity employer. We consider all qualified applicants without regard to age, race, color, religion, sex, sexual orientation, gender identity, national origin, genetic information, national origin, disability, veteran status, marital status, family status or any other basis prohibited by law. Accommodation for applicants with disabilities is available upon request in connection with the recruitment process.