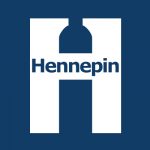 Website Hennepin County, Minnesota
The Internal Services area of the Human Services and Public Health Department (HSPHD) is seeking two Principal Data Analysts to generate actionable insights for our lines of business. One analyst will support the area of Economic Supports (public assistance and healthcare benefits) using data from the MAXIS application as well as several internal data sources. One analyst will support healthcare and case management programs using data from the MMIS and SSIS applications.
Location and hours:
These positions are currently working remotely due to COVID-19. Once offices do open, these positions potentially may work in person at least part-time with flexibility. This position is typically located at the Government Center at 300 South 6th Street, Minneapolis MN 55487.
About these positions type:
These are full-time, benefit-earning positions.
In these positions, you will:
Develop reports and dashboards from concept to production and/or conduct applied research.
Collaborate with business partners to analyze business needs and processes, identify and articulate business/research questions, and identify relevant data sources.
Query, transform, and clean data from a variety of sources.
Analyze, interpret, and present data in informative and dynamic ways to meet the needs of multiple stakeholders and diverse audiences.
Participate in continuous improvement activities related to data practices and workflows.
Need to have:
One of the following:
Bachelor's degree in any field and a minimum of two courses in research methods, analysis, statistics, project management, planning or evaluation and four years or more of relevant planning analyst experience.
Bachelor's degree in one of the fields listed below and three years or more of relevant planning analyst experience.
Master's degree in one of the fields listed below and two years or more of relevant planning analyst experience.
Ph.D. degree in data analytics, business analytics, data science, business administration, public administration, research/evaluation methods, statistics, behavioral/social science, public health, computer science/MIS, management science, urban/city
Nice to have:
Experience:
Collecting, analyzing, or interpreting data to help improve business/organizational practices.
Using SQL or similar tools to query and transform data.
Using business intelligence or reporting tools such as Power BI, SSRS, Tableau, etc.
Working with eligibility programs, MAXIS data, and/or the MAXIS application.
Working with the Medicaid Management Information System (MMIS) and/or Social Services Information System (SSIS) data sources and/or applications.
Ability to:
Apply problem-solving skills and make data-informed recommendations for action.
Communicate effectively both verbally and in writing.
Work independently and successfully manage multiple priorities and projects.
Build and nurture collaborative relationships with a variety of customers/partners.
Utilize available resources to continually learn and develop professionally.
and/or
Knowledge of statistics and experience using statistical packages for analyzing datasets (R, Python, SAS, Stata, etc.)
Knowledge of the data science process and principles (i.e. business/data understanding, data preparation, modeling – statistics/machine learning, evaluation, and deployment).
About the department:
Human Services delivers a variety of services to individuals or families that assist with basic needs or encourage client change around specific objectives.  We work with individuals as well as systems and communities in order to develop policy and advocate for the people we serve.  The people we serve and our communities are connected. By helping one, we help the other.
About Hennepin County:
Hennepin is the largest county government organization in Minnesota. Our employees work every day to improve the health, safety and quality of life for our residents and communities. All of our jobs align to one or more of our overarching goals — that Hennepin County residents are healthy, protected and safe, self-reliant, assured due process, and mobile.
Our employees receive a combination of generous benefits and positive workplace culture not found at other organizations. This includes meaningful work that impacts our community, competitive pay, work-life balance, a variety of benefits and opportunities to grow. Learn more at www.hennepin.us/employees.
Hennepin County envisions an organization where our commitment to diversity and the reduction of disparities is fundamental in providing excellent service to our community.
Your future. Made here.
This position may have access to systems or other documentation that contains HIPAA data.
Invitations to interview will be based upon an assessment of education and experience. Final candidates may be required to complete a driver's license check, drug test and/or background check.
If you have any questions, please contact:
Jessica Damm
Jessica.Damm@hennepin.us
Apply via the link. Applications must be submitted by June 14, 2021.