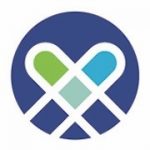 Website Hennepin Health
Health insurance company focused on equitably improving health
Hennepin Health (HH) is seeking a Senior Healthcare Data Analyst to provide analytics for finance, partner providers, clinical management, operations, network management, and marketing. Successful candidates are data-driven and able to combine their analytical and communication skills to interpret data for various stakeholders.
Location and hours:
This position is hybrid and will be performed both on-site at 525 Portland Avenue, Minneapolis, Minneapolis 55415, accessible by public transportation and light rail, and remote as job duties require. Work hours will be Monday through Friday with flexibility between 7 a.m. to 5 p.m.
While this position is designated as hybrid, based on current requirements hires must reside in Minnesota or Wisconsin.
New employees who are hired into remote or hybrid positions between January 2, 2022 to December 31, 2024, will receive $500 toward the cost of establishing consistent internet connectivity, payable upon completion of 6 months of employment.
About this position type:
This is a full-time, benefit earning position.
This position is internally classified as a Planning Analyst, Senior.
Effective September 1, 2021, all new job offers are conditional based on the candidate being fully vaccinated for COVID-19. "Fully vaccinated" means 14 days after receiving the second dose in a two-dose vaccination series approved by the U.S. Food and Drug Administration (FDA) on a full or emergency-use basis, or 14 days after receiving a single-dose vaccine approved by the FDA on a full or emergency-use basis. After a conditional job offer is made, the candidate must show proof of full vaccination prior to their start date. A COVID-19 vaccination card from the Center for Disease Control and Prevention (CDC), a vaccination record from your doctor's office, or a personal digital vaccination record constitutes sufficient "proof." The candidate must also attest they are vaccinated by completing a form on the first day of employment. Reasonable accommodations to this vaccination requirement will be considered upon request by a candidate for medical or religious reasons as required by applicable law.
Criminal background checks: Applicants with convictions are not automatically disqualified. Each case is considered on its individual circumstances and the type of work.
In this position, you will:
Develop and implement project plans for complex studies that bring solutions.
Understand, analyze, and interpret data for customers who must make strategic, economic, or operational decisions.
Use various software applications, such as spreadsheets, relational databases, statistical packages, business intelligence software, and data visualization software to assemble, manipulate and/or format data, graphs, and/or reports.
Summarize findings and recommended actions for the end audience.
Interpret data statistically to determine past financial or clinical performance and/or to predict a financial or clinical probability.
Develop financial reports and other tools for use at the department level for forecasting, trending, and results analysis.
Need to have:
You must have one of the following:
Bachelor's degree in any field and a minimum of two courses in research methods, analysis, statistics, project management, planning or evaluation and 18 months or more of relevant analyst experience.
Bachelor's degree in business administration, public administration, research methods, statistics, behavioral/social science, public health, computer science/MIS, management science, urban/city planning or related field and one year or more of relevant analyst experience.
Master's degree in one of the fields listed above.
Nice to have:
Experience:

Using data to answer questions in a healthcare environment.
With data tools such as: SQL, SAS, R, or other statistical programs, Epic, Power BI, Tableau, Qlikview or other data
visualization programs, and/or Microsoft Excel.
Collecting, analyzing and presenting data.
Working with:

Population health.
Accountable care organizations.
Bundled payments.
Healthcare provider or payer operations.
Database design.
Risk adjustment.
Process improvement.

Ability to:

Evaluate data, summarize, and make recommendations for change.
Develop and maintain effective working relationships with individuals in the public and private health and human services sectors.
Effectively communicate and present data analysis, research, and other issues to non-analyst audiences.
About the department:
Hennepin Health provides health care coverage to Hennepin County residents who are enrolled in a Minnesota Health Care Program. Hennepin Health is a nonprofit, state-certified health maintenance organization that contracts with the Minnesota Department of Human Services. We envision being a leader in partnering with our members and communities to improve health, by integrating health care and service to enhance the health and well being of our members and the community.
About Hennepin County:
Hennepin is the largest county government organization in Minnesota. Our employees work every day to improve the health, safety and quality of life for our residents and communities. All of our jobs align to one or more of our overarching goals — that Hennepin County residents are healthy, protected and safe, self-reliant, assured due process, and mobile. Our employees receive a combination of generous benefits and positive workplace culture not found at other organizations. This includes meaningful work that impacts our community, competitive pay, work-life balance, a variety of benefits and opportunities to grow. Learn more at www.hennepin.us/employees.
Hennepin County envisions an organization where our commitment to diversity is fundamental in providing excellent service to our community.
Your future. Made here.
This posting may be used to fill current and future vacancies.
This position will have access to systems or other documentation that contains HIPAA data.
Invitations to interview will be based upon an assessment of education and experience. Final candidates will be required to complete a background check.
If you have any questions, please contact:
Abbie Hugunin  Abbie.Hugunin@hennepin.us