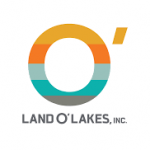 Website Land O' Lakes
The food and agriculture industries are growing fast.  So are the opportunities.  We give you an opportunity to build a career in a vibrant organization and play a critical role in our purpose of feeding human progress.
Land O'Lakes markets to a variety of consumers and customers across our three business units: Purina, Winfield United, and Land O'Lakes Dairy.  We are developing new capabilities to capture and apply data from all the interactions we have with our customers and consumers to help guide them through their journeys.  We would like to optimize and personalize content and channel experiences to be relevant to what our consumers and customers have shared with us.
The Personalization Specialist will bring our testing and personalization strategies to life by developing, creating, and building custom digital experiences.  He/She will partner closely with digital analysts and marketers to understand consumer and customer needs and journeys and will be responsible for the technical efforts required to deliver digital experiences that align with those needs.  He/She will build, QA, troubleshoot, launch, and manage AB tests and personalizations through our optimization tool, Adobe Target, to help achieve our goal of continual optimization and ongoing learnings.
This role is part of our marketing analytics team and will partner closely with Strategy, Digital (email, IT agile teams, media, social), Corporate Marketing, IT and the Business Units.
Specifically, the person in this role will:
Deliver against the website optimization and customized experience strategies across multiple web properties and other touch points.
Develop JavaScript, CSS, and HTML
Partner with the data management and analytical teams to support analytics and measurement across customized site experiences
Diagnose and troubleshoot technical issues related to delivering custom site experiences
Connect with site management and IT/agile teams regarding the execution against the desired testing strategy
Run and lead technical effort working with IT partners, site management and creative to ensure timely execution of testing and/or personalization cadence
Build, manage and share audiences between multiple solutions including Adobe Target, Adobe Analytics, Salesforce/Marketing Cloud, Lytics (our CDP), social platforms, Google ad network, etc.
Document test and personalization experience details for existing and archived activities to help manage overlap, conflict, and learnings
Work in a consultative manner with a multi-functional set of teams to ensure accurate experiences are delivered.
The ideal candidate needs experience with marketing and digital data and must have the ability to be innovative in seeking out solutions using data and technology.
Qualifications:
Bachelor's degree in Computer Science, Information Technology or a related field required
3+ years experience in client-side web development
1+ years experience working with Adobe Target or similar web optimization tool
Deep knowledge of JS, CSS, and HTML
Passion for the digital domain and use of data technology to solve business problems
Experience working with website data – especially KPIs used to measure performance and drive marketing decisions
Ability to learn new technologies at high level to identify use opportunities
Be self-motivated, responsive, professional, and dedicated to customer success
Possess an innovative, problem-solving, and solutions-oriented mindset
Exceptional organizational, presentation, and communication skills – both verbal and written
Proficient in web analytics tools such as Google Analytics and Adobe Analytics
Strong collaboration skills and the ability to organize and drive new processes
Experience using data to personalize marketing efforts