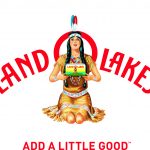 Website LandOLakesInc Land O'Lakes, Inc.
Land O'Lakes, Inc.
The food and agriculture industries are growing fast.  So are the opportunities. We give you an opportunity to build a career in a vibrant organization and play a critical role in our purpose of feeding human progress.
The marketing analyst will help leverage data to optimize our marketing efforts.  He/She will partner closely with marketers to understand their needs and develop measurement strategies to support them.  This role is not to generate reports and analyses; it is to understand the needs of our marketing partners, develop the right insights, make it understandable, and drive action.
This role will be the primary analyst for a specific business unit within Land O'Lakes and will partner with the rest of the analytics team for their specific areas of expertise.
Specifically, this role will be responsible for:
Developing strategic KPI frameworks with agencies and partners
Partner closely with agencies and internal teams on automated reporting from the Enterprise Data Lake
Deeper campaign analysis
Special projects and initiatives on cross-functional teams
Ad hoc analysis
Implement and QA tracking practices across multiple platforms (i.e. social, display, paid search, UTMs, and more)
The ideal candidate needs experience with marketing and digital data and must have the ability to be innovative in seeking out solutions using data and technology.
Required qualifications:
3+ years' experience making actionable recommendations with marketing data
3+ Experience leveraging digital media and channels: social, digital, SEO, SEM, site, and more
Proficient in web analytics tools such as Google Analytics and Adobe Analytics
Strong collaboration skills and the ability to organize and drive new processes
Excellent communication skills and experience telling stories with data
Land O'Lakes, Inc. is an Equal Opportunity Employer (EOE) M/F/Vets/Disabled. The company maintains a drug-free workforce, including pre- and post-employment substance abuse testing pursuant to a Drug and Alcohol Policy.
Neither Land O'Lakes, nor its search firms, will ever contact you and ask for confidential information over the phone or in email. If you receive a call or email like this, please do not provide the information being requested.
If you need to submit a reasonable accommodation request to complete the employment application process, please call the HR Solution Center at 844-LOL HR4U (844-565-4748) M-F 8:00am-4:30pm CT. Please also use this number for any other questions.
To apply for this job please visit bit.ly.