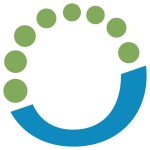 Website LifeSource
Offer hope and healing through organ, eye, and tissue donation.
By joining the LifeSource team, you will have the chance to positively impact your neighbors in Minnesota, North Dakota, South Dakota and Wisconsin – maybe someone in your very own community. The Business Intelligence Analyst will design, develop, and test reports related to organ donation or other business operations. Using statistical techniques, they'll identify, analyze, and interpret patterns in complex data sets to help our team further understand the donation landscape.
As a Business Intelligence Analyst, you'll advance our life-saving work by performing the following job duties:
Gather, analyze, compile, and interpret data needed to recognize trends and patterns in complex data sets using statistical techniques, with an overall goal of identifying recommendations for business actions that support LifeSource's mission.
Creates analytic and operational reports, dashboards, charts, and graphs to help organizational goals and action plans.
If this sounds of interest to you, find more information on the role by clicking here to view the full position description (please navigate to the job posting on our careers website to view the link).
Why Join LifeSource:
Since 1989, the LifeSource team has worked with our regions' diverse communities to break down barriers to donation. Bringing a rich diversity of perspectives and experience to our organization at all levels strengthens our ability to serve our community and fulfill our mission. Our values embody how we engage in our work – respect, advocacy, accountability, life and innovation. More information on our continued work toward diversity, equity, and inclusion can be found on our website.
We set our team up for success by providing comprehensive on-boarding, as well as on-going personal and career development. Team members are offered traditional benefits such as health, vision, dental, and life insurance, generous PTO, and 401k matching. We also support our team through non-traditional benefits such as tuition reimbursement, resiliency coaching, and HSA employer contributions.
LifeSource is committed to creating a diverse, inclusive and welcoming workplace with opportunities for all talent to thrive. We are an equal opportunity employer and strongly encourage BIPOC, LGBTQIA+, veterans, persons with disabilities, members of marginalized communities, and non-traditional applicants to apply.
Qualifications:
Requires a combination of education and experience equivalent to 6 years of work with database technologies, with an emphasis on the use of analytical and reporting tools (ex: 4 years of education + 2 years of work experience).
Ability to handle databases and understand technology-driven business intelligence tools including MSQL, Excel, Power Bi, Minitab, python, and/or r.
Strong attention to detail and accuracy and ability to approach work conscientiously and methodically.
Detail oriented and highly organized with a desire to improve processes, take initiative and solve problems.
Please review the attached position description for a full list of qualifications and responsibilities.