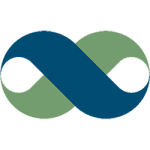 Website Marketing Architects
All-Inclusive TV Agency
Director, Analytics
Location: Remote/Telecommute
Hey statistics savants and math wizards − analyze this: can you look at a haystack of data and tease out the needles of insight?
Do you relish a future brimming with big data, AI and machine learning?
If you're ready for an opportunity to tell stories with data that drive multimillion-dollar advertising decisions, then this is the opportunity you've been waiting for.
We're an All-Inclusive television advertising agency with our home base in Minneapolis. However, you can work from anywhere that works for you including cities like Chicago, Atlanta, New York, Austin, Phoenix, and more.
ROLE OVERVIEW
This is an intermediate-level position that reports to the VP of Analytics. Advertising is constantly evolving, and as a Director of Analytics, you'll help support and drive innovation.
This role's responsibilities include:
Drive analytical strategies and creative thinking that will result in growth
Effectively develop and present your strategic vision to various audiences
Become a marketing expert
Lead data-inspired thought for clients and prospects
Collaborate and develop relationships
Drive innovation both internally and externally
QUALIFICATIONS
5-7 years of offline marketing experience, preferably and analytical role related to TV
Experience in business, computer science, economics, marketing, mathematics, psychology, or statistics
Comfortable with new technology within the marketing space
Experienced with executing and managing big data projects
Insatiable curiosity and a knack for solving problems
Obsessive about details and organization
Confident in dialogue and able to debate data discovery insights
Strong knowledge of marketing channels
Self-starter who is able to work effectively and autonomously
The ability to make the complex simple and explain data through stories
COMPANY OVERVIEW
Marketing Architects is an All-Inclusive TV agency that gives performance brands access to high-quality, effective TV campaigns without the traditional high entry cost and ongoing challenges of optimization, scale, and measurement. Founded in Minneapolis, Marketing Architects has been helping companies connect with their customers in new and inspiring ways for more than 20 years.
It's not easy work, but it is rewarding. If you're up for the challenge of your career, let's talk.
Curious about who we are? Check out our careers page to learn more about our benefits and culture, https://www.marketingarchitects.com/careers