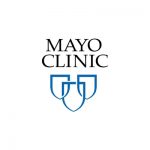 Website Mayo Clinic
Supports director and division chair in leveraging market and consumer insights in the implementation and operationalization of strategy.
Contributes to planning and execution of the Market Intelligence agenda.
Utilizes best in class expertise in data visualization and modeling to create compelling insights and storytelling in support of organizational priorities.
Champions the implementation of innovative analytics tools to derive actionable insights from large healthcare industry data sets. Applies understanding of market research and analysis of external market data sources to develop forecast models and scenario planning.
Creates market briefings in partnership with Strategic Intelligence team members, and establishes regular cadence of deliverables. Translates market developments into practical, actionable insights by developing a compelling, persuasive story and point of view.
Maintains up to date knowledge of the evolving healthcare environment and translates implications for Mayo Clinic strategy and business planning.
Develops, monitors, and oversees project scope and plans.
Demonstrates strong relationship and communication skills to collaborate within Strategic Intelligence, Strategy and Business Planning and ability to influence organizational leaders, and elevate leadership understanding of external market and implications.