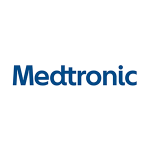 Website Medtronic
A Day in the Life
Learns various data sources (internal and external), and aggregates, develops, inspects, mines, transforms, and models data to deliver standard and ad hoc reporting in response to customer and stakeholder needs.
Identifies and clearly articulates data-driven insights in the form of actionable recommendations to raise productivity, improve decision making, and gain competitive advantage for our businesses.
Partners with internal and external customers to develop, implement, and manage a reporting and analytics portfolio, consistent with the vision and goals of specific stakeholders in mind.
Conducts statistical analysis on data and information to ensure appropriate classification or predictability.
Develops and leads projects in his/her area of expertise, coordinating across teams of internal and external business functions.
Maintains reporting and analytical systems, verifies the accuracy of data, and acts as a liaison to the businesses.
Works independently under limited supervision to determine and develop approach to solutions.
Builds strong business partnerships across a complex matrix organization.
Manages projects efficiently and delivers on all requirements on-time.