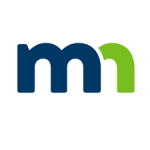 Website Minnesota Management & Budget
State of Minnesota
As an Analyst at Minnesota Management and Budget (MMB), you will have the opportunity to join a team of data and social scientists evaluating the impact of state investments in health and human services. MMB depends on our analysts to clean and organize complex data, query a range of state administrative databases, generate informative data visualizations, conduct statistical analysis, and seek out novel ways to apply their expertise to advance evidence-based policymaking.
This job offers a competitive wage and benefits package, including medical and dental insurance, employer paid life insurance, retirement plan, health care savings plan, generous vacation and sick leave, and paid holidays. You may also qualify for Public Service Loan Forgiveness, which forgives the remaining balance of your student loans after 120 qualifying monthly payments. MMB also offers job-related opportunities for continuing education or career development.
MMB is dedicated to actively recruit, welcome, and support a workforce a diverse and inclusive workplace, so we can support the success and growth of all people who call Minnesota home.
Experience should include:
Accessing, manipulating, and analyzing complex data sets using Excel and statistical software comparable to R, Python, or SAS.
Proven analytical ability and problem-solving skills.
Production of written materials that report and describe quantitative information for a variety of audiences.
Preferred qualifications:
Experience querying or managing databases using SQL or comparable database languages.
Demonstrated completion of analysis using econometric or statistical techniques.
Experience in program evaluation, policy, or budgeting.
Apply at: https://mn.gov/mmb/careers/
Job id: 48346
Any questions? Email Weston.Merrick@state.mn.us