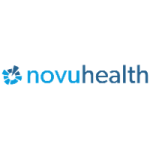 Website NovuHealth
NovuHealth is the health care industry's leading consumer engagement company.
About Us:
NovuHealth is the health care industry's leading consumer engagement company. Combining performance analytics, behavior science and comprehensive technology solutions, our rewards and engagement programs enable health plans to increase high-value member activities – improving member health and driving plan performance.
Learn more about our culture HERE.
Position Summary:
We are seeking a smart and savvy analyst with 3-5 years of experience who thrives in a small, collaborative team. This person will report directly to our Manager of Analytics. You love diving into the data to get it organized and find business insights. You bring creativity and enthusiasm to finding solutions to challenges encountered by your business partners. You should have experience configuring and using data to address actual business problems and helping your partners make better decisions through data. You approach problems with curiosity and are open to learning from those around you, but you are also comfortable vigorously debating the right approach to solve a problem.
You want to partner with your clients, both internal and external, acting with autonomy to define and perform the analysis needed to address business questions quickly and flexibly. You love the mix of working with diverse business partners such as Client Success, Forecasting, Product Strategy, and your own Data Sciences teammates to define their needs and questions and then locate and gather the data needed to perform the analysis. You are naturally curious and love the process of digging into data to find applicable insights, not just "pulling a number" to answer trivial questions. Quality is critical to us, so you must have a track record of taking the time to build things right and proving to yourself that it is indeed so.
What we expect of you:
Work with internal and external partners to define analytics projects and articulate business questions
Gather and organize data, monitor quality, and perform analytics to provide actionable insight
Strive to continually improve code performance and business process efficiency
Clearly communicate project results in both verbal and written form
Be a trusted and valued contributor to the business teams who request insight to support their decisions
Our ideal candidate:
Bachelor's degree in a highly analytical field such as science, mathematics, statistics, economics, or finance
3-5 years of relevant experience preferred, but not required, as long as you have proven and strong critical thinking capabilities to allow you to come up to speed quickly and hit the ground running
Expertise with SQL and knowledge of traditional data warehousing
Excellent communicator and collaborator
Strong desire to put in the time and effort required to learn and grow; enthusiastically embrace coaching
Ability to use sound judgment and discretion in dealing with highly confidential information
Demonstrated ability to work independently; organize and accurately prioritize work; be detail-oriented; and understand when urgency is required and/or when others need to get involved
Ability to face challenges with excitement and determination.
Curious and energized by hard problems and new concepts
Demonstrated ability to grasp and interactively evolve complex concepts
Strong desire to add value in any way possible
Experience performing applied analysis in a data analytics role preferred
Knowledge of SAS, R, Python, or another language with statistical capabilities preferred
Experience working with business partners to define business questions preferred
Experience in loyalty marketing or product analytics preferred
At NovuHealth, we don't just accept difference – we celebrate it, we support it, and we thrive on it for the benefit of our employees, our products, and our community. NovuHealth is proud to be an equal opportunity workplace.