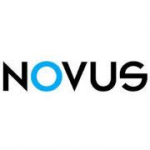 Website NOVUS Media
NOVUS is looking for a Marketing Optimization Analyst to join our growing analytics team. You will report to the Associate Director of Localytics. The role is responsible for creating data-driven tools and insights to inform marketing strategy and optimizations. This role will be collaborating with internal and external partners on both traditional (TV, radio, OOH, print) and digital (SEM, display, mobile) advertising planning and measurement efforts.
We're looking for a hungry and energetic team player. The ideal candidate will have experience or demonstrated interest in multimedia planning analytics (traditional + digital channels). Skills and aptitude (highly analytical, self-motivated, ability operate independently) are critical on our small and scrappy team, but we're also looking for plain 'ole good humans.  Someone who runs fast, works smart, and brings a smile to the office every day.
PRIMARY RESPONSIBILITIES
Synthesis of first- and third-party data for analytics to drive geo-spatial media plan optimization (customer segmentation, modeling & forecasting)
Responsible for analyzing and interpreting unified measurement or multi-touch attribution results to optimize media performance and identify learnings for future campaigns
Partner with the traditional and digital media teams to develop & execute test and learn measurement plans across all channels
Build and maintain dashboards that monitor the impact of marketing initiatives across digital and traditional channels
Identify and champion best practice approaches, and devise strategies to create new analytic products
Stay current on media measurement tools, best practices, and industry trends
REQUIREMENTS
3+ years of experience in marketing analytics, with agency experience preferred
Bachelor's degree or coursework in related industry strongly preferred
Strong analytical skills with solid foundation in statistical techniques
CONSIDERING A CAREER WITH NOVUS?
From our founding in a Minnesota garage to becoming a leader in the media industry, we've expanded to over 150 employees in four locations as well as over 30 people in the field across the U.S. and Canada.
Fueled by the same marketing science and geospatial analytics that made us the #1 print buyer in North America, we've evolved our offering to deliver customized, fully multichannel media programs, strategic planning, data and analytics and marketing services to advertisers and agencies across all major industries.
At NOVUS, you are surrounded by colleagues throughout the U.S. and Canada who share a passion for not only growing our client's business but also for pushing boundaries. With expert teams in 4 locations: Minneapolis, Chicago, Toronto and Montreal, no one in the local media space has our committed depth of talent, far-reaching connections, or proven track record. By joining one of the premier media companies in the industry, you'll be part of a team that is passionate, engaged, forward-thinking and seizing opportunities daily.
NOVUS provides a collaborative work environment, with career advancement potential and most importantly, the opportunity to make a difference. We offer an array of benefits as well as considerable time off allowances.
NOVUS is committed to providing an atmosphere free from barriers that promotes equity and diversity. We are an equal opportunity employer and do not discriminate against employees or qualified applicants on the basis of race, religion, ethnicity, national origin, ancestry, marital or family status, age, gender identity or expression, gender, sexual orientation, disability, or any other characteristic protected by law.