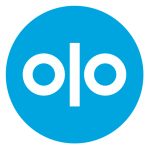 Website Olo
Tech that gets from A to B
Join a growing team at Olo that is helping to make AI a driving influence in the restaurant industry.  Bring your skills to a new area and develop projects that will impact how everyone experiences food and dining in the future.  Responsible for developing, deploying, and monitoring Data Science projects involving Machine Learning, Deep Learning, and other AI techniques.
What You'll Be Doing
Develop data-driven solutions using appropriate techniques (AI, ML, DL, etc.)
Build and execute various data science projects for product and business use cases across the organization (both product and technology).
Hands on data extraction, data analysis, data cleaning, preparation, modeling, and evaluation.
Deploy, document, maintain and monitor the developed solutions.
Presenting data science results to a variety of audiences.
Protect the developed algorithms and solutions by patenting the technology.
Build prototypes and proof-of-concepts and tool evaluations.
Collaborate with internal teams and with Olo partners.
What We'll Expect From You
Several years of proven experience in developing and deploying Machine learning and Deep learning solutions end-to-end (data exploration to deployment).
Ability to extract, cleanse and manage structured, semi-structured and unstructured data.
Deep understanding of different supervised, unsupervised machine learning, Deep learning, and AI algorithms and the math behind it.
Experienced in Text Mining, natural language processing, time series, clustering, information extraction and retrieval.
Solid understanding of the fundamentals behind these algorithms.
Ability to explain complex algorithms and results to a variety of audiences.
Handling data responsibly by maintaining data governance, privacy, and documentation.
Curious, critical thinker and scientific reasoning.
Not afraid to ask questions and propose new approaches.
Advocate and educate on the value of data-driven decision by focusing on the "how and why" of solving problems as your second nature.
Legally able to work in the United States.
Required Skills
Python, R Programming
ML Frameworks (Scikit learn), Graph databases and Deep Learning Framework (TensorFlow, PyTorch)
SQL, Hadoop, Snowflake databases
Master's degree in a relevant field or related discipline (Computer Science, Mathematics, Engineering, Physics, Behavioral Sciences, etc.)
Nice to Have
Experience with data visualization tools — Tableau, R Shiny, Plotly, etc.
In addition to the above, identify new challenges that can be solved using the data.
Generate new innovative ideas that can potentially add value to the organization.
Able to drive business value through effective communication and negotiation skills.
Must be able to work effectively in a fast-paced, dynamic environment.
Good understanding of the risks and trade-offs involved in choosing different models.
Ability to seek empirical evidence through proofs of concept, statistical validation and external research.