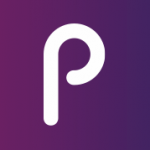 Website Prodege LLC
A cutting-edge marketing and consumer insights platform, Prodege has charted a course of innovation in the evolving technology landscape by helping leading brands, marketers, and agencies uncover the answers to their business questions, acquire new customers, increase revenue, and drive brand loyalty & product adoption. Bolstered by a major investment by Great Hill Partners in Q4 2021 and the strategic acquisition of Pollfish, a modern, mobile-first survey platform, Prodege looks forward to more growth and innovation to empower our partners to gather meaningful, rich insights and better market to their target audiences.
As an organization, we go the extra mile to "Create Rewarding Moments" every day for our partners, consumers, and team. Come join us today!
We are currently seeking an Analyst to join our market research (MR) Programmatic API team. Local candidates to Minneapolis and Los Angeles areas preferred.
In this role, you will be responsible for pulling key reports, analyzing data, and providing insights and recommendations to optimize performance. This position supports the Market Research Programmatic API team.
The role:
Key reporting and analysis for Market Research including daily project analysis, weekly inventory report, and forecasts
Create detailed month-end reports to highlight key performance indicators and recommended changes to optimize accounts
Support Customer Success Managers (Market Research) with customer analysis both ad hoc and routine
Modify project parameters as needed by increasing placement, pricing and feasibility
Update monthly customer level dashboards for ongoing reporting
Lead meetings to discuss metrics and analysis
Gather Data through created reports or using SQL to obtain metrics
About You:
1-3 years of experience in an analyst role.
Strong analytical skills, highly organized, pays attention to detail and is deadline oriented
Is a fast learner who takes initiative and is driven to learn new things, test new techniques, and experiment
Is an excellent collaborator who works well with team members at all levels — mentoring more junior team members while also effectively reporting progress on initiatives to senior management
Excellent verbal and written communication skills, including demonstrating solutions to clients on video or via webcam (Zoom, Microsoft Teams, Google Meet, etc.)
Proficient experience in: Microsoft Office and Google (Excel, Word, Google Docs, Calendar)
Exceptional ability to multitask, prioritize, and manage time effectively
Strong critical-thinking abilities
Enjoys working in a team environment
Is a positive, enthusiastic team player who will fit the unique culture at Prodege
Bachelor's degree or equivalent