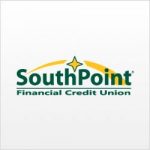 Website SouthPoint Financial Credit Union
People Helping People.
TITLE: API Programmer Analyst
REPORTS TO: Vice President of Marketing and Development
JOB TYPE: Full-Time
CLASSIFICATION: To Be Determined
DEPARTMENT: Administration
DATE: 2018
GENERAL SUMMARY
Serves as an API Programmer Analyst in the Credit Union administrative setting. This position is responsible for expanding and optimizing our data, data pipeline architecture, and data delivery channels to provide technical and analytical support to business lines and functional areas of the credit union.  This includes obtaining data from various sources, understanding relevant differences between them, troubleshooting malfunctions, designing and structuring files for analysis, and developing relevant reports, communications and dashboards for diverse audiences.
The API Programmer Analyst will provide excellent service by demonstrating the principals of SouthPoint Financial Credit Union, and adhering to the vision of "doing the right thing for the right reasons".  This position must also adhere to the core values of SouthPoint through demonstrating:
Knowledge – Seek to advance and share knowledge
Relationships – Focus on people first
Sustainability – Ensure a healthy future for the organization
Mutual Benefits – Seek solutions that add value to the organization and the members
Team Driven – Work together for a common goal
ESSENTIAL FUNCTIONS
Actively participate in the development of the Business Intelligence/Data Analytics division of the credit union that is in line with our Vision, Values and the strategic direction of SouthPoint.
Collaborate with multiple areas within the credit union to assist in streamlining processes, procedures, infrastructures, and development of reports and information to aid in making strategic decisions.
Assist in maintaining, evaluating, and updating a data warehouse, including creating new data mappings to ingest additional sources.
Develop and work with structured and unstructured data files from multiple internal and external sources.
Administrate the infrastructure required for optimal extraction, transformation, and loading of data from a wide variety of sources, including using SQL, PowerShell, and manipulating application program interfaces (API) and software development kits (SDK).
Translate end-user requirements into complex custom reports and dashboards using standard development tools.
Initiate actions to discover new reporting opportunities, new ways to leverage existing data and report tools, or new analysis that will contribute to the success of the organization.
Verify and test data/reports to ensure data integrity and quality reports.
Create and cultivate a reference library to document data sources and definitions.
Attend conferences, training sessions, etc. as related to position, as appropriate.
Abide by all Bank Secrecy Act responsibilities for this job role.
Performs other duties as assigned.
JOB SPECIFICATIONS
A bachelor degree in a field related to Computer Science, Management Information Systems, or Business Intelligence/Data Analytics is preferred.
A minimum of 6 months working experience in a programming-centric environment preferred.  Direct knowledge of API programming is a plus.
Demonstrated ability to design, evaluate, and interpret complex data sets, including experience working with relational databases and SQL query authoring.
Experience with programming languages, such as C#, PowerShell, Python, R.
Professional, well-developed interpersonal skills essential for serving staff and members, and projecting a positive image as a representative of the Credit Union.
Demonstrated ability to handle multiple tasks with competing priorities.
Demonstrated analytic and problem solving skills.
Excellent written and verbal communication skills and with an ability to interpret and communicate analytical information to both individuals and groups in a clear and concise manner.
Demonstrated ability to work effectively both independently and in a team setting with individuals having diverse professional experiences including business and/or technical backgrounds.
Able to demonstrate effective people and project leadership skills.
PHYSICAL REQUIREMENTS
Occasional lifting up to ten lbs.
WORKING CONDITIONS
Works in a typical administrative setting with climate control and appropriate lighting.
DISCLAIMER
The above information on this description has been designed to indicate the general nature and level of work performed by employees within this classification.  It is not designed to contain or be interpreted as a comprehensive inventory of all duties, responsibilities and qualifications required of employees assigned to this job.