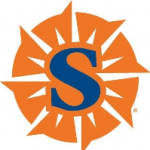 Website Sun Country Airlines
Let your career take off
Description
When you come onboard at Sun Country Airlines, you are joining an experienced team of driven and talented employees. We affordably connect guests to their favorite people, places and memories, and we do it by cultivating a culture that encourages our team to pursue their passions in the air and on the ground – allowing you to Fly at the Speed of Life.  We take pride in our company, culture, and comradery, and would love to have you join us.
The Enterprise Analytics Analyst has a unique opportunity as a member of the IT BI team to deliver analytical solutions across the entire analytics spectrum, influence the BI strategy and business decisions, and use data to drive meaningful change throughout the organization. The Enterprise Analytics Analyst is responsible for leveraging business knowledge, advanced analytical skills, and data to translate complex results into clear, actionable insights for business partners. This position will work with various, often disparate, data sources and apply different analytical solutions based on the business needs.
Essential Functions
Reasonable accommodations may be made to enable individuals with disabilities to perform the essential functions.
Collaborate with IT and business teams across the entire organization to understand data sources, analytics needs, complications and potential solutions
Develop a deep understanding of the data and the business processes behind the data
Full life cycle activities of data analytics to include requirements and design, data cleaning, developing analysis and reporting capabilities that utilize disparate datasets and a variety of data formats
Leverage business knowledge, analytical skills, and data to develop new analytical capabilities and identify actionable insights that improve key business operations
Develop and manage KPIs, analytics and reporting dashboards to support corporate initiatives
Maintain data sources and tools used in data analyses
Work with BI developers to identify new builds and enhancements in the data platform that support analytical needs and provide QA support for that development
Serve as BI and analytics subject matter expert and provide training to end-users of the product
Ability to work independently, capture business requirements, design solutions, and manage projects through to completion
Identify opportunities to automate routine analysis and reports
Provide support and troubleshoot issues, including participation in on-call rotations
Any other duties assigned by management
Qualifications (Required)
Bachelor's degree in a quantitative discipline (e.g., mathematics, statistics, data science, computer science, engineering, etc.)
Experience with databases and familiarity with dimensional data modeling
Proficient in SQL query authoring and at least one other data analysis language (e.g., Python, R, etc.)
Experience with analytical tools and methods
Skilled in using business intelligence tools, Power BI preferred
Demonstrated ability to work with technical teams as well as business teams
Strong attention to detail with the ability to consistently deliver high quality work within time constraints
Ability to communicate complex results in various formats (i.e., written & verbal) to a range of audiences
Able to think creatively and critically. Willing to think outside the box and challenge the status quo
Excellent organizational skills and ability to manage multiple projects concurrently
Qualifications (Preferred)
Experience in predictive analytics
Experience with Python or R desired
Experience with cloud platforms to build, deploy and maintain analytics solutions, Azure preferred
Experience with Azure databricks
Travel industry experience