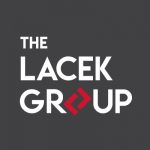 Website The Lacek Group
Who we are:
The Lacek Group is an enthusiastic and supportive collection of brilliant, passionate, intellectually curious and surprisingly nice people who work on the leading edge of customer engagement, building longer-lasting, more profitable customer relationships. We're a collection of client-focused teams who listen, collaborate and celebrate together. We treat each other with kindness and respect, so it shouldn't surprise you to learn that many of our people have been here for 10 years or more. We're a specialist brand company of Ogilvy, one of the most creative and effective agencies in the world.
What we need:
As an Associate Analyst, Data Intelligence in our Data Services development program, you'll develop targeted marketing campaigns and provide analytical and database support to drive revenue and ROI for our clients. This full-time developmental role will provide you with opportunities to grow a strong foundation within our Data Services function, so you'll be fully prepared for advanced positions at TLG.
TLG will provide on-the-job training through this six-to-twelve month development program.  You will rotate between campaign operations and database analytics responsibilities and concurrently complete SQL and SAS self-study tutorials that will also prepare you for technical certifications if so desired.
What you'll bring:
BA/BS degree in Statistics, Applied Mathematics, Computer Science, Data Science or related analytical field of study
Previous experience in database marketing or data analysis strongly preferred
Previous experience with SAS, SQL, R, and MS Excel/PowerPoint preferred, along with a willingness to become proficient in these technologies
Working knowledge of statistical methods and relational databases
Ambition to learn and grow in a fast-paced working environment
Results-oriented and goal-focused work approach
Exceptional attention to detail
Competencies you'll demonstrate:
Adaptability
Agency Citizenship
Applied Learning
Collaboration
Communication
Continuous Improvement
Initiating Action
Innovation
Managing Work
Quality Orientation
Technical/Professional Knowledge & Skills
You'll love working at The Lacek Group – smart people, great environment, engaging culture, comprehensive benefits and fantastic growth opportunities.  Your confidential inquiry is encouraged.
The Lacek Group
900 2nd Avenue South, Suite 1800
Minneapolis, MN  55402
The Lacek Group is an Equal Opportunity Employer