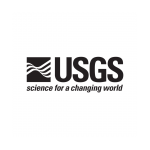 Website U.S. Geological Survey
Making sense of large environmental and operational data
The U.S. Geological Survey is hiring a data visualization specialist ($62,236-$96,978/yr) to join the Water Data Science Branch in Madison, Wisconsin. We are seeking motivated and creative individuals who want to join this growing team and help drive data visualization practices in water science. Learn more and apply at www.usajobs.gov/GetJob/ViewDetails/550232600.
Applications are due by November 13!
Please reach out to the USGS Water Data Science Branch Chief, Jordan Read (jread@usgs.gov) with questions.