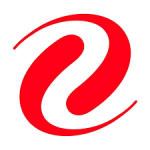 Xcel Energy
Position Summary
Responsible for modeling complex business problems and discovering insights through the use of statistical, algorithmic, mining and visualization techniques. Communicates results clearly and concisely to provide insight to multiple audiences; provides strategic direction to senior management.
Essential Responsibilities
Data Wrangling/Exploration: Follow consistent practices to ensure data integrity and deal with imperfections in data. Champion the acquisition of new data sources to enhance value and fill gaps; automate collection processes; effectively process structured and semi-structured/unstructured data; proficiently integrate varied datasets; collaborate with business stakeholders as needed to ensure solid data understanding and proper data transformation; work cross-functionally with development and engineering teams; analyze large amounts of information to discover trends and patterns; draw conclusions and gain actionable insights.
Machine Learning: Build predictive models; propose solutions and strategies for business problems; apply the appropriate machine learning algorithm to data problems (e.g. supervised vs. unsupervised machine learning, clustering, ensemble methods, etc.); validate model results. Work closely with architecture and engineering team to deploy models; communicate results in a clear and non-technical manner.
Communication & Relationship Building: Interact with senior management and effectively communicate technical information to numerous audiences (e.g. senior management, client community, peers and junior associates);effectively develop relationships with individuals inside and outside of IT; deliver difficult messages and express disagreement with others with confidence and self-control; address challenges to analytic processes and influence others to change their approach and work collectively to implement new tools/techniques; gain support from related stakeholders for analytic solutions and champion data driven business decisions.
Statistics: Apply appropriate statistical techniques to data exploration and model development/assessment; communicate complex statistical concepts to non-technical audiences; maintain skills through continuing education.
Data Visualization: Create meaningful data visualizations to communicate results and highlight business impact; utilize various techniques and delivery methods of visualization that are audience appropriate.
Programming: Effectively collaborate with others to deliver efficient and high quality code; implement solid validation process to ensure consistency and minimize errors; champion more efficient ways to produce code iteratively; maintain skills through continuing education; stay up to date on new technologies/ tools; seamlessly transition between languages to apply the right approach to the problem.
Minimum Requirements
Bachelor's degree in IT or math-related field and 7 years of experience in analytics OR Master's degree in IT or math-related field and 5 years of experience in an analytics field of study.
Problem solving skills, business acumen, and demonstrated excellent oral and written communication skills.
Expert SQL, Python skills.
Distributed Computing experience.
Excellent data visualization skills.
Knowledge of data architecture and structure.
Experience with machine learning, statistical modeling, predictive modeling are imperative; text mining and topic modeling are plus.
Experience with Neural Networks and corresponding technologies.