Top Sport Analytics Experts to Gather in Minneapolis During Super Bowl Week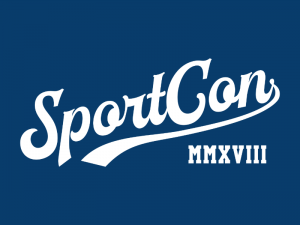 2nd Annual 'SportCon' Will Feature Speakers from Professional and Collegiate Sports, Academia, and Sports Data Companies From Around the Country
November 30, 2017 – Minneapolis – MinneAnalytics, the largest regional community and events organization in the U.S. focused in data and analytics, announced today it will be presenting its second annual sport analytics conference here during the week leading up to Super Bowl 2018. The event, called "SportCon," will take place Friday, February 2, 2018 at the Optum headquarters in Eden Prairie, a southwest suburb of Minneapolis.
"We expect at least 1000 participants based on the huge success of last year's event," said Dan Atkins, cofounder and executive director of MinneAnalytics. "It drew a wide array of experts, analysts, and thought leaders from all parts of the sports world — and that included management personnel from every one of our Minnesota professional sports teams."
More than 70 speakers will present in approximately 44 sessions throughout the day at SportCon 2018, speaking on such topics as performance and medical analytics, dynamic pricing, the impact of deep learning on object identification in sports sponsorship, and catcher framing: a machine learning and big data approach. Speakers confirmed to date include Mark Glickman of Harvard University; Andy Andres of Boston University; Robby Sikka, associate director of data analytics at Mayo Clinic; and Matt Sheldon, director of football research and strategy for the Miami Dolphins. In addition to individual technical and business-oriented talks, the conference will feature panels on data in fantasy sports, sports tech, and collegiate analytics, and more, plus a "Startup Showcase" session, in which up to ten promising sports-tech startups will each do a six-minute pitch.
Conference chairs of the event for MinneAnalytics are Ashley Stadler Blank, an assistant professor at the University of St. Thomas who focuses in sport marketing, and Alex Ryan, founder of Bitmatter. Vice chairs are Randy Istre, CEO and cofounder of Inside Edge, a Twin Cities-based data analytics firm whose clients include many Major League Baseball teams and media organizations, and Glenn Trygstad, managing partner of DataIQ. Sponsors of SportCon 2018 to date include Teradata (Platinum Sponsor), DataRobot, and SportsEngine.
For information about the conference, please see www.minneanalytics.org/sportcon.
Information about sponsorships is available at http://minneanalytics.org/become-a-sponsor/.
About MinneAnalytics
MinneAnalytics is a nonprofit organization serving Minnesota's data science and analytics community by providing accessible, authentic, and engaging events. The organization facilitates the sharing of knowledge and ideas among analytics professionals across business, technology, and decision science through several industry-specific events and conferences each year. In addition, MinneAnalytics hosts student analytics challenges and analytics leader forums, and provides student scholarships. MinneAnalytics events are free to attendees due to the generous support of many sponsors. The community has grown to include more than 12,000 members, with job titles ranging from CEO and CTO to data scientist and quantitative analyst. The variety of organizations ranges from the Fortune 500, to startups, academia, and the curious. For more information, please visit www.MinneAnalytics.org.
      # # #
Note: Super Bowl® is a registered trademark of the National Football League (NFL). This conference is not affiliated with nor endorsed by the NFL.
Media contact:
Jackson Atkins
Communications Manager
jackson@minneanalytics.org
952-237-1544