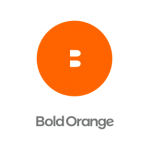 Website BoldOrangeCo Bold Orange
We are a human centered customer experience agency
About Bold Orange
Bold Orange (BOCO) is a customer experience company. We believe authentic human connections are the single most important driver of business and societal progress. We exist to create these connections across the customer lifecycle, from acquisition to engagement to retention. Our culture is one of curiosity, collaboration, proactivity and always bringing the outside, future focused perspective to our clients.
Position Summary
We are looking for a results-oriented senior data analyst who can effectively translate business outcomes into actionable metrics, serving as a crucial contributor to projects – from data cleansing, to dashboarding and scorecards, to insights and strategic business recommendations. The ideal candidate will collaborate with the broader team by collecting, organizing, and analyzing data to share informed insights and recommendations for our clientele.
Responsibilities
Solve data questions requiring advanced skills, custom queries, statistical analyses, or other related tasks
Implement measurement models that align appropriately to business objectives
Collaborate with broader client teams to create points of view and recommendations as an outcome of the measurement model
Leverage predictive modeling, forecasting, visualizations, and dashboard creation/maintenance as part of regular tasks
Implement data collection tags via tag management systems
Determine how data should flow and be transformed for analysis and dashboards
Customize Google Analytics implementations
Present reporting, dashboards, and analysis to key stakeholders (internal and clients) to provide insights and answer questions
Keep up to date on industry happenings, new technologies and techniques, privacy practices and analytical tools
Continuously inform teams and keep them up to date
Required Qualifications
6+ years' professional experience within digital analytics or predictive modeling
Bachelor's Degree in mathematics, computer science, data science or other related analytical discipline
Advanced user of Google Analytics
Certification in Google Analytics and/or Google Tag Manager preferred
Moderate user of Google Tag Manager
History of leveraging predictive models to drive business outcomes
Advanced user of data visualization tools (such as PowerBI, Google DataStudio, Datorama)
Advanced Microsoft Excel experience
Practitioner of business financial acumen: financial statements, measures and calculations
Ease participating in conversations about API's, SQL, Macros
Ability to speak to data concepts and their impact on our customers (not necessarily the ability to perform integrations)
Solid understanding of how channels work together to create cohesive, personalized marketing programs for the customer
Stellar organization skills and attention to detail combined with the ability to see the bigger picture and pivot as needed
Strong project management skills
Ability to thrive in a highly collaborative, fast-paced environment with tight deadlines
Desire to work on multiple concurrent projects simultaneously
Innately curious and happy to dig in whenever called upon
Excellent communication skills –verbal and written
Who We Are
Our tone is professionally sassy. We embrace meat raffles, hot seats, and the occasional Jell‑O shot. We like staff meetings that are informative, educational, and at times, damn funny. We believe in no hierarchy, no bullshit, no politics. Just honest, hard work and great fun.
Equal Opportunity Employer
We are an equal opportunity employer, dedicated to a policy of nondiscrimination in employment on any basis including race, color, creed, gender, sexual orientation, age, disability, religion, national origin, marital status, familial status, ancestry, status as a veteran, status with regard to public assistance and any other characteristic protected by law. Bold Orange does not and will not discriminate against employees, prospective employees, clients or vendors.