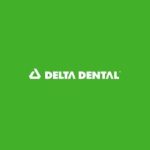 Website Delta Dental of Minnesota
Come Smile With Us
GENERAL SUMMARY
The primary objectives of this position are to collaborate with and provide analytical support to the Actuary in working to achieve the overarching pricing strategy of Stratacor. This position is responsible for providing analytical support for community-rated and individual dental product pricing analyses, including calculating the administrative fee and retention levels, reviewing dental provider fee levels, and calculating the impacts of fee changes in support of the Actuary.
This position provides, analyzes, and summarizes claims, memberships, profitability, and other data and works with others throughout the organization including Senior Management, Underwriting, Finance/Accounting, and Account Management. This position effectively communicates and summarizes actuarial research and calculations in a manner that can be understood by others. This position reports to the Associate Actuary.
This position is offered by Abōva Talent, LLC, a subsidiary of Stratacor and an affiliate of Delta Dental of Minnesota.
ESSENTIAL FUNCTIONS
Conducts profitability analyses for the Actuary and the Director of Underwriting to help Stratacor attain its financial targets, avoiding both overly aggressive pricing and overly conservative pricing.
Participates in the development of new products by providing and summarizing actuarial research and data to support the financial impacts of product and regulatory changes.
Reviews and analyzes changes in provider reimbursements working closely with the Actuary.
Works closely with the Actuary to support pricing recommendations for the Individual/Family and Small Group dental products based on analysis of the claims and administrative costs as well as the products and benefits.
Implements new or improve current processes through automation to ensure the most effective service delivery.
Provides analytical support related to internal and external audits.
Works collaboratively to improve underwriting effectiveness.
Assists the CFO, the Actuary, and the Budgeting/Planning team in preparing Stratacor's financial projections for dental claims based on enrollment projections.
Prepare renewal and other required analytical information for Public Programs
Develop dental premium rates and other financial data in response to very large RFPs in support of the Underwriting team.
Provide analytical assistance on special projects as assigned.
REQUIRED KNOWLEDGE, SKILLS, AND ABILITIES
Strong technical skills including strong problem-solving and critical thinking skills.
Strong interpersonal skills which include clear oral and written communication skills.
Excellent communication skills. The position often requires the incumbent to explain complex issues such as details of provider reimbursement to other people in the organization including senior executives.
Ability to collect and compile statistical data for detailed analysis.
Ability to effectively organize and prioritize workload and manage time.
Interpersonal skills to deal with a variety of people and the professional demeanor to represent the Company to external contact.
Ability to work as a team member.
Close attention to detail.
Ability to work independently.
Required: Demonstrated full proof of vaccination against COVID-19 prior to the start date.
As an equal opportunity employer, we will make accommodations for individuals who cannot be vaccinated in accordance with applicable laws.
REQUIRED EDUCATION AND EXPERIENCE
Bachelor's degree in Actuarial Science, Mathematics, Statistics, Computer Science, Finance, or a related field.
Insurance industry knowledge through relevant coursework or work experience, preferably in an actuarial, underwriting, or analytical position in a healthcare environment.
Commitment toward completion of Stratacor's Actuarial Examination Program, which includes progress toward the Associate of the Society of Actuaries (ASA) designation.
Experience with data warehouses and databases (e.g. SAS, SQL, Access, etc.) and gathering and analyzing data from various sources.
Significant experience using Microsoft Office applications (Excel, Word, and PowerPoint).
RELATIONSHIPS
Reports To: Chief Actuary and Vice President of Data Analytics
Directly Manages: None
Internal Relationships: Supports Underwriting, Finance/Accounting, and Account Management departments. Works with Executive Management on projects as requested.
External Relationships: Customer, Brokers, Vendors, and outside Actuaries.