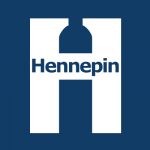 Website Hennepin County
We are seeking a Data & Analytics Supervisor to lead a team of data analysts supporting our health and human services area across financial assistance, social services, housing, and health programs. This team is charged with creating actionable insights to influence decision making and strategy through reporting, data visualization, program evaluation, and advanced analytics. You will support the implementation of the department's applied analytics strategy and help to build a culture of data, analytics, and continuous quality improvement (CQI). As a supervisor, you will work with direct reports to prioritize and monitor the team's activity, including the development of team goals aligned to the strategy.
In this position, you will:
Ensure progress toward the applied analytics strategy and team goals as set by department leadership.
Lead a team of data analysts by assigning, prioritizing, and coordinating projects / tasks and providing training, onboarding, and mentoring.
Facilitate the development of data portfolios by collaborating with business partners to analyze needs and processes and identify analytics use cases.
Support the development of a data, analytics, and continuous quality improvement (CQI) culture across the department, including developing frameworks for communications and training.
Develop capacity for advanced analytics and program evaluation.