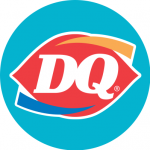 Website International Dairy Queen (IDQ)
The Senior Data Analyst, Analytics provides complex data modeling, forecasting and analysis for various business partners across the organization. This role will include work on descriptive analytics but will also be a significant contributor in moving the advanced analytics group from descriptive to prescriptive analytics. They will focus on creating and developing new methodologies, analytical models and output geared at driving system performance. They will also provide critical analysis that supports the business in making data driven decisions. This person needs to be able to perform against strict deadlines, under pressure and be able to clearly communicate the data driven results to business partners as needed.
Principle Accountabilities
Support enterprise by building, utilizing and maintaining analytics models to improve business performance and further the advanced analytics reach within the organization.
Work with business leaders to proactively identify areas of opportunity to provide data driven analysis in response to business needs.
Provide updates on projects/analysis to business partners or committees as needed. With focus on translating the output into relevant business content.
Fluently utilize Business Intelligence and analytics software such as Power BI, Alteryx, SQL and Databricks for analytics across the organization.
Education & Qualifications
B.A. or B.S. Degree in Mathematics, Statistics, Analytics or related field
Must have a minimum of 3-5 years of relevant business forecast modeling and analysis experience
Experience building analytic models and deploying to production, such as demand forecasting models or market attribution models
Experience with Artificial Intelligence and/or Machine Learning, preferred
Understanding of basic database structure, data mining skills and the ability to extrapolate, interpret and organize data to aid in forming fact-based conclusions
Proficient in Microsoft Office, including Excel, Word and PowerPoint
Proficient with Power BI, Alteryx, Databricks or other Business Intelligence tools
Proficient in SQL, Python, R or other analytics programming languages
Ability to anticipate how decisions can affect our customers, our franchisees, and our employees
Demonstration of innovation and initiative – always looking at improving products and processes while also displaying a willingness to dive into the details and help wherever necessary
Exceptional analytical skills – creative thinker who can quickly develop innovative ideas across a wide variety of business units
Keen attention to detail in planning, organization and execution of tasks, while still seeing the big picture and understanding how all the pieces fit together and affect one another
Relationship building skills with the ability to create mutually beneficial relationships and provide excellent customer service to both internal and external customers
Excellent written and verbal communication skills, with the ability to present information and articulate analytical results to a variety of internal and external customers
IDQ is an Equal Opportunity Employer that values the strength diversity brings to the workplace. IDQ participates in the US E-Verify program.