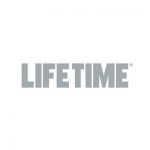 Website LifeTime
Position Summary
The Manager of Membership Pricing Analytics provides leadership and execution (through self and others) of continuous and ongoing pricing actions designed to deliver optimal long-term revenue growth for the company.  This role will develop and build statistical, optimization, and machine-learning pricing models directed to substantially improve member loyalty, acquisition, and revenue growth.  Provide expertise to expand pricing analytics and effectiveness modeling across the organization.
Job Duties and Responsibilities
Develops and operationalizes effective membership pricing modeling; partners with internal teams to develop, implement and measure actions.
Works closely with Director/VP Membership Pricing and Planning, as well as MART financial analysts, to model impact of pricing impact on long-term membership and revenue growth
Assesses club and market conditions, including competition and market penetration, to develop strategic club reinvestment plans to achieve optimal financial results.
Analyzes and identifies opportunities to improve the membership offering to maximize membership and revenue growth of each Life Time club.
Collaborates extensively with entire MART team, and field leadership, to pivot to changing business trends in order to meet lofty collective business goals.
Provides information for executive leadership by preparing short-term and long-term revenue forecasts and special reports and analysis; answers questions and requests.
Position Requirements
Bachelor's Degree in Economics, Statistics, Mathematics or related field
5-10 years of marketing analytics experience
Expertise in advanced analytic/data science techniques, such as multivariate regression analysis, predictive modeling, logistic regression, factor analysis, response prediction, advertising effectiveness, consumer profiling
Comprehensive understanding of metrics: Measurement analytics, Quantitative business measures (LTV, ROI, Effectiveness, etc), Statistics (Correlations, sample sizing, t-value VIF etc)
Fluency in SAS, SPSS, R or any other advanced analytics software package
Strong verbal and written communication skills
Able to display leadership qualities and enthusiasm to engage new problems in the algorithm and modeling domains
​Preferred Requirements
Graduate degree in a related field
Experience with machine learning methods and systems
Visual Analytics experience (Tableau, Spotfire, Microsoft Power BI, etc)