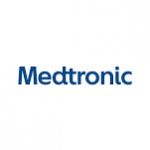 Website Medtronic
Taking healthcare further together.
Principal IT Developer – Patient Access Analytics Portfolio
Fridley, Minnesota, United States
REQUISITION # IT180001LV
Bring your talents to an industry leader in medical technology and healthcare solutions – we're a market leader and growing every day. You can be proud to part of technologies that are rooted in our long history of mission-driven innovation. You will be empowered to shape your own career. We support your growth with the training, mentorship, and guidance you need to own your future success. Together, we can transform healthcare.
Join us for a career in IT that changes lives.
Careers that Change Lives
This role presents an opportunity to architect and implement the next generation of tools and analytics that support our global Patient Access team and associated methodologies. It will report directly to the Sr. Director of Patient Access Acceleration (PAA). The PAA team provides unique Market Development capabilities across Medtronic and is a key driver for addressing the strategic pillar of globalization. The incumbent will be retiring from the role, so the new hire will have the opportunity to shadow a respected IT expert and learn first-hand how things were developed. Currently we use Excel based inputs and analytics linked to a SQL Server Database, yet the candidate will have the freedom to integrate new platforms such as Tableau or Microsoft Power BI. The Developer will become intimately familiar with PAA processes and their relationship to Medtronic's business needs.
As the IT expert on the team, the Developer will be responsible for data security, tool development and support, database development and integrity, and other IT functions as needed by the team.  The candidate will have the technical and creative drive to anticipate business needs and independently develop solutions to streamline the PAA process. This requires the ability to communicate effectively and clearly.
POSITION RESPONSIBILITIES MAY INCLUDE THE FOLLOWING AND OTHER DUTIES MAY BE ASSIGNED:
Develop a thorough understanding of the PAA process.
Develop a thorough understanding of Medtronic's and assigned business partner's strategies, goals and objectives.
Support development and deployment of Patient Access Solutions (PAS) iPad application through partnership with MDT's Mobile Enterprise group.
Write and maintain clear and complete user documentation of the tools and processes.
Responsible for evaluating and designing, developing or modifying programs for internal functional areas including finance, human resources, and marketing.
Analyze existing programs and/or formulate logic for new systems.
Develop system design documentation (including GUI design, if required), perform coding, and test/debug programs.
Create ad hoc or bolt-on programs for integrations or functional business teams as needed.
Develop conversion and system implementation plans.
Prepare and obtain approval of system and programming documentation.
Recommend changes in development, maintenance, and system standards.
Train users in system enhancements and modifications.
Provide patch and software upgrades to existing systems as required.
Correct program errors, prepare operating instructions, compile documentation for program support.
Analyze system capabilities to resolve questions of program intent, output requirements, input data acquisition, programming techniques, and controls.
Works closely with functional users to enhance and maintain programs.
MUST HAVE:  MINIMUM REQUIREMENTS
EDUCATION REQUIRED:
YEARS OF EXPERIENCE:
7+ years of IT experience with a Bachelors Degree
5+ years of IT experience with a Masters Degree
SPECIALIZED SKILLS OR EXPERIENCE:
Expert-level knowledge of Excel, VBA and the Excel Object Model.
NICE TO HAVE:
Strong knowledge of advanced techniques in Excel development using VBA, including: class modules, userform design and control, complex object manipulation, database interfacing with ADODB, code debugging.
Advanced knowledge of Excel spreadsheet formulas and techniques for analyzing large amounts of data.
Proven ability to understand and create complex SQL database queries. Knowledge of SQL Server Management Studio is a plus.
Visual analytics tool development experience (Tableau, Spotfire, Power BI, Qlickview, etc) a plus.
Able to troubleshoot and debug tool problems on a variety of PC configurations, often remotely.
Creative problem-solving skills and capability to understand complex technical issues and new technologies in a fast-paced work environment.
Knowledge of a broad range of technologies including, but not limited to: client platforms (including mobile devices), servers, networking, storage, databases, virtualization, web, and cloud.
Willingness to travel up to 10% of your time.
PHYSICAL JOB REQUIREMENTS:
The physical demands described within the Responsibilities section of this job description are representative of those that must be met by an employee to successfully perform the essential functions of this job.  Reasonable accommodations may be made to enable individuals with disabilities to perform the essential functions.
While performing the duties of this job, the employee is regularly required to be independently mobile.
The employee is also required to interact with a computer, and communicate with peers and co-workers.
Must be able to travel independently to various Medtronic buildings/sites.
To apply for this job please visit m.rfer.us.