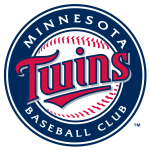 Website Minnesota Twins
Position Overview
As Analyst, Business Intelligence & Analytics, you will play a key role in the execution of data initiatives to accelerate the Club's business performance and growth. You will leverage your technical expertise to build and maintain data pipelines, analyses, reports/dashboards, and statistical models that influence key business decisions. You will partner closely with cross-functional stakeholders to facilitate data-driven insights across ticket sales, operations, marketing, and other facets of the Twins' business operations.
Essential Duties & Responsibilities
Develop business intelligence dashboards, reports, data analyses, and tools aimed at enhancing the organization's revenue, operational, and financial performance by collaborating with key internal stakeholders from across the business organization.
Perform exploratory data analysis to support key business decisions with critical data insights by writing advanced SQL queries to extract data from internal databases.
Create compelling data visualizations that enhance end-user understanding. Lead design thinking, prototyping, and stakeholder discovery processes to build intuitive front-end dashboards.
Build statistical models based on internal and external data to support attendance forecasting, operational planning, dynamic ticket pricing, and customer segmentation.
Conduct data wrangling to transform raw data from disparate databases into clean, structured data prepped for analytical use.
Partner with IT stakeholders to develop automated data pipelines, maintain advanced data warehouse tools, and ensure data accuracy and integrity.
Provide Tier 1 support, maintenance, administration, and governance to key end-user data tools, including Tableau Server and other internal data environments.
Build strong relationships with internal cross-functional stakeholders, MLB contacts, industry peers, and external partners.
Required Experience & Education
Bachelor's Degree in math, engineering, data science, business administration, or related field
2+ years of experience in business intelligence, data analytics, data science, or a similar field
Required Knowledge, Skills, and Abilities
Strong knowledge of SQL with the ability to write advanced queries
Prior experience in data visualization tools (Tableau preferred) and dashboard development
Prior experience in Python, R, or similar statistical programming language
Prior experience with business analysis and gathering requirements
Advanced proficiency in Microsoft Excel and other Microsoft Office applications
Strong understanding of relational databases and data structures
Exceptional analytical and problem-solving skills